INTRODUCTION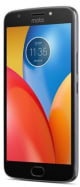 Motorola Moto E4 Plus is the 4th generation of Motorola Moto E-series phones which will soon hit the market. Although the launch date of the phone is yet to be revealed by the company and nothing is known about the same, it is guessed that the phone will be released sometime soon in 2017. A lot of improvements have been made in Motorola Moto E4 Plus to provide users with a far better experience from Motorola Moto E series, with better resolution and an increased screen size with a much slimmer body of the phone. Due to the lack of information about Motorola Moto E4 Plus, has in fact caused fans to be displeased about the phone. Our guess is, it has many surprises in store for users. It will aim the low and medium range Android using customers.
DESIGN AND DISPLAY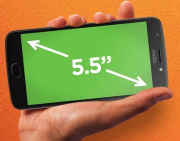 There probably won't be much of a difference in the design of the Motorola Moto E4 Plus than that of its predecessors. It will have the same kind of design, although it will feature some of the best features of the Android world. The display might be bigger than its earlier version. Rumors are doing rounds that it will sport a 5.2" display along with the latest Corning Gorilla Glass in place for better protection against scratches. It will have a resolution of 1280 x 720 pixels; The pixel density of Motorola Moto E4 Plus is yet to be known. However, it should provide users with a vivid and detailed image display.
PERFORMANCE AND CONFIGURATION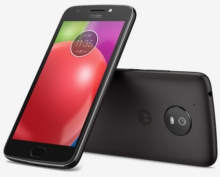 Motorola Moto E4 Plus as per the rumors, should have an awesome configuration which should provide the users with a performance which is lag free, smooth and hassle free in nature. It will sport a Qualcomm Snapdragon 430 processor which will run 8 x Cortex A-53 cores clocked at 1.2 GHz and will run Android v7.0 Nougat. The new processor will have the quick charge feature in place. As per the rumors, Motorola Moto E4 Plus will have a 3GB RAM which will be backed by two variants of internal memory, 32GB and 16GB, for the customers to choose from. However, no proper news is available on the expandability of the storage memory through a memory card. The Adreno 505 GPU of Motorola Moto E4 Plus will provide people with enhanced graphics in place. This GPU will not only provide users with an awesome image quality, but will also allow them to have a great video capturing experience at place.
CAMERA AND MULTIMEDIA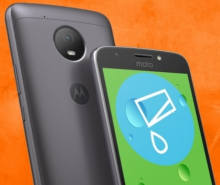 Motorola Moto E4 Plus camera features are too early to be spoken about. But the phone will support all the latest and past types of video and audio formats which are in place and found on the internet currently. As per rumors, Motorola Moto E4 Plus will have an upgrade and feature a 16 MP camera. It might also happen that the camera of Motorola Moto E4 Plus remains the same as its older version with an enhanced picture quality in place which will provide the users with better capturing capabilities. The front camera will be 8 MP in size, may be and will be well suited for selfie capturing facilities. There will be flash in both the front and rear camera of Motorola Moto E4 Plus. The former will be a basic flash while the latter will be a dual LED flash for stunning pictures even in low light.
BATTERY AND CONNECTIVITY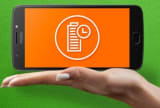 Connectivity features of Motorola Moto E4 Plus are far from being revealed right now, but we expect that all the basic connectivity features like Bluetooth, GPRS, Wi-Fi, NFC, GPS will be in place along with an audio jack and a USB 2.0 which will help in faster transfer of materials. The Motorola Moto E3 sports a 3500 mAh lithium ion battery which is non-removable in nature, hence it can be expected that Motorola Moto E4 Plus will have a larger battery which will support its larger size. It also has a 10 W rapid charger facility in place which will allow people to charge their battery faster and use the phone for a longer period of time.
PROS AND CONS
WHAT WE LIKED
Probably an increased screen size.
A longer battery life with faster charging facilities.
WHAT CAN BE IMPROVED
A better processor can be used.
More internal storage would be highly appreciated by users.