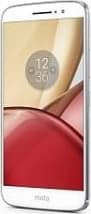 What color options are available of this phone?
The device comes in three color variants, i.e. Gold, Silver and Grey.
Is Motorola Moto M a single SIM or a dual SIM phone?
Motorola Moto M has dual SIM slots where one slot accepts Nano-SIM while the other is a stand by. Both SIM cards are active. When one is busy, the other is not active.
Does it has a micro SD card slot for memory expansion? If yes, then how much memory storage can be increased?
Yes, Motorola Moto M accepts microSD card. Using the Slot 2 of the SIM, one can expand the phone's memory up to 256GB.
Does the camera of the phone feature panorama?
Yes the camera has panorama mode too.
Does Motorola Moto M has a fingerprint sensor?
Yes, the device features with a fast and accurate fingerprint scanner and has been mounted on the rear side of the mobile phone.
What is the display size of Motorola Moto M?
Motorola Moto M features a large 5.5 inch IPS LCD capacitive display that provides a full HD resolution of 1080 x 1920 pixels and has approximately 401-ppi pixel density.
Is the 3.5 mm audio jack available?
Yes, Motorola Moto M comes with a 3.5 mm headphone jack.
Does the display of the Motorola Moto M will have some kind of protection or do I have to use a screen guard?
The display provided is protected by a simple strengthened glass However, as the display doesn't feature with a Corning Gorilla Glass 4 protection. It's better if you use a tempered glass for protection.
Which operating system runs on the phone?
Motorola Moto M runs on Android v6.0.1 (Marshmallow).
Does Motorola Moto M supports Fast Charging of the battery?
No, the Motorola Moto M doesn't supports fast charging.
Is the battery provided in the Motorola Moto M removable?
No, the phone doesn't feature with a removable battery.
Does it support USB OTG?
Yes, the phone does support USB OTG Type-C 1.0 reversible connector.
Is Motorola Moto M waterproof?
No, Motorola Moto M is not waterproof.
Does Motorola Moto M have NFC?
No, Motorola Moto M does not have NFC.
What are the camera specifications of Motorola Moto M?
Motorola Moto M sports a 16MP rear camera with f/2.0 lens aperture along with LED flash, autofocus and phase detection. The phone features an 8MP front camera.
What kinds of sensors come with Motorola Moto M?
The phone comes with a loads of sensors, such as, Fingerprint sensor, Accelerometer, Proximity sensor, Digital compass.
In the future can one expect that the phone would get the Android 7.0 Nougat update?
There is no news whether the phone will get the Nougat update, but, we can certainly hope to expect some news in the coming future.