INTRODUCTION

Finally, the Motorola Moto Z 2018 has been announced along with the Kingsman VIP Edition and it is creating quite a stir in the market among the customers. It will be launched on the 30th November of this year and is aimed at the upper middle class of the society and has some exotic features and really good looks which is stylish and really classy. Along with the fingerprint scanner it will do well to protect all your important files and photos from unwanted people.
DESIGN AND DISPLAY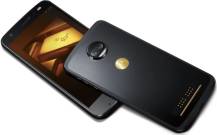 The Lenovo Motorola Moto Z 2018, is made out of 7000 series aluminum which provides the users with a premium feel when they hold the phone. The screen of Motorola Moto Z 2018 is a 5.5 inches one which is QuadHD in nature with AMOLED features which provides the viewers with some really cool viewing angles along with some of the bets gaming experience that any smartphone can offer. The glass of Motorola Moto Z 2018 is a shatterproof one which also protects your phone from falling or getting scratched. The phone has a screen resolution of 2560 x 1440 pixels with a pixel density of 534 pixels per inch which is bound to provide viewers with a super clear display.
PERFORMANCE AND CONFIGURATION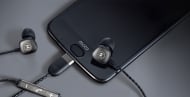 Motorola Moto Z 2018 comes in two variants as far as the configuration of the phone is concerned. One variant is equipped with a 4 GB RAM along with a 32 GB internal memory. The other variant comes with a 6 GB RAM and 64 GB of internal memory. The memory in both variants can be further expanded to 256 GB with an external memory card. Both will run on Android 7.1.1 Nougat and has a chipset of Snapdragon 835 to further support the whole system. All these configurations together will provide the users with a fantastic performance which will provide them with a phone which is lag free and smooth in performance.
CAMERA AND MULTIMEDIA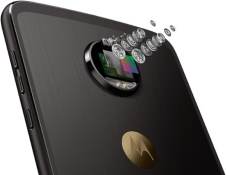 Motorola Moto Z 2018 will provide its users with a great photo capturing experience thanks to the dual 12 MP camera which is present on the rear side of the phone along with the dual LED flash that will enhance your capability of low light photography and provide you with vivid images with all the details captured in their right colors. Motorola Moto Z 2018 has some good news for the selfie crazy generation too as you can click awesome selfies with the 5 MP front camera provided on the phone. You can easily share these images with your near and dear ones. As for the multimedia of the phone is concerned, it will be supporting all the latest files that are available on the internet for the entertainment of the customers.
BATTERY AND CONNECTIVITY
Motorola Moto Z 2018 has some really cool features which should have a good battery life for the customers to enjoy the features without having it to charge it multiple times. It has a 2730 mAh lithium ion battery which although isn't enough to last long with all these awesome configurations, yet consists of a quick charging facility which will help you to charge up your Motorola Moto Z 2018 fast and use it more that keeping it on charge. As for the connectivity of the phone, it has all the modern connectivity options installed so that you can always be in touch with your near and dear ones. Motorola Moto Z 2018 has Bluetooth, NFC, 4G, VoLTE, GPS, GPRS and EDGE along with other connectivity options in place. It also has headphone slots for better entertainment.
PROS AND CONS
WHAT WE LIKED
A dual camera will allow you to take better pictures and share it with your near and dear ones.
The awesome design and color combination gives a classy feeling to Motorola Moto Z 2018.
The fingerprint scanner provided with Motorola Moto Z 2018 will allow better protection for your files stored in the device.
The huge internal memory with 6 GB RAM will provide users with a lag free and smooth performance.
Quick charging facility for swifter charging of Motorola Moto Z 2018 giving better usage.
WHAT CAN BE IMPROVED
The battery capacity of Motorola Moto Z 2018 is way too less and can be a point of concerns for many users.
The front camera is just 5 MP which could have been better given to the fact that Motorola Moto Z 2018 is a high-end phone.