INTRODUCTION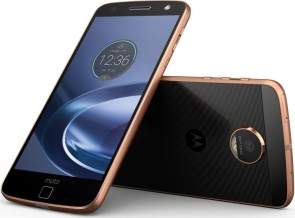 Motorola has been at the forefront of mobile devices for years. Today the company continues to make great devices with only the best features around. The Motorola Moto Z Force is just one of the latest options to take a closer look at.
This is a new model that offers a stunning series of features that make it easier for you to stay in touch with others. It has a great display and configuration that works with many great programs. You will be surprised at how well this can work for your demands.
DESIGN AND DISPLAY
The 5.5-inch Quad HD display is an amazing feature on this phone. This screen is specifically a 1440p Quad HD unit with 535 ppi and an AMOLED display that is different from anything else you might found out there today./p>
The design is particularly organized to provide you with a slim model that is easy to carry around. It has 6.99mm depth and is about 155.9mm high. It is only 163g or 5.8 ounces in weight as well. It is impressive to see how this phone has such a small bit and yet has plenty of powerful features inside of it./p>
This works with Moto Mods to create a better display or position for any use. You can snap on one of many Moto Mods attachments onto the body of the phone to make it work as a movie projector, a miniature boombox and much more.
PERFORMANCE AND CONFIGURATION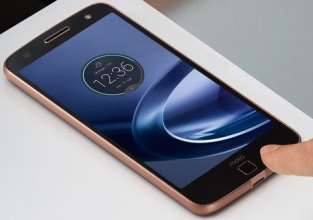 The Motorola Moto Z Force is designed with a much more powerful setup than what you might find elsewhere. It has a Qualcomm Snapdragon 820 processor with 4GB of memory. It allows you to keep the phone working quickly.
A fingerprint reader is found on this phone to help you secure it. It will recognize your fingerprint regardless of how you hold your phone. It means that you don't have to keep it in one position to actually get the phone to read your fingerprint.
This all works with a hard drive that runs with 32 or 64 GB of data storage depending on the model you have. A microSD card can also be supported here with the card being up to 2TB in capacity. This should give you more than enough space to take care of all the different storage requirements you might hold.
CAMERA AND MULTIMEDIA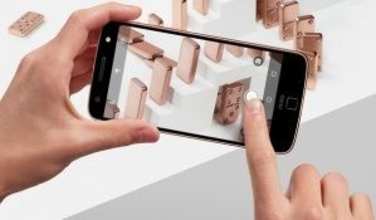 The camera on this smartphone is made with a powerful setup. It uses a 21-megapixel sensor and has an image stabilization feature. A laser autofocus feature will also get the camera to review what's in an area with precision and clarity in mind.
A 5-megapixel front camera is also included on this phone. This has a wide angle lens and an automatic night mode option that works well with the flash feature.
1080p video files can be captured at 60fps. 4K videos can also be captured at 30fps.
BATTERY AND CONNECTIVITY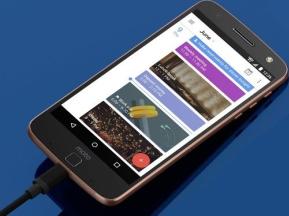 The non-removable 3500mAh battery can work for about 40 hours on a single charge. The TurboPower feature especially gives up to 15 hours of power on a 15-minute charge.
This can connect to 4G LTE signals as well. It also has an NFC connection so it can link up to many mobile devices. Wi-Fi and Bluetooth 4.1 support are also included on this phone.
PROS AND CONS
WHAT WE LIKED
The Moto Mods are very easy to attach.
Huge RAM and inbuilt phone storage.
The lightweight body of the phone is easy to carry around.
WHAT CAN BE IMPROVED
There are no IR sensors on this phone.
The storage feature is not removable. It also takes a bit to get a microSD card added and read by the phone.