INTRODUCTION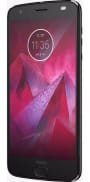 A leaked footage of the Moto Z2 Force has taken the tech community by storm. People are clamoring the net, trying to find more info about the mid-range smartphone. Nothing official is yet known about the Z2 and the specs mentioned are subjected to change at any time. There is a Moto Z available in the market, but it has not been confirmed whether this device bears any resemblance to the one at present. The rumored price of this device may be around 40k, and specification can confirm that. Other mid-range smartphones will be launched during this period, and so far it seems the Z2 Force will just be another fish in the bond. We have only the leaked footage and the specs to rely on while drawing the speculations about this phone. Moto has always been famous, let's see what the future has to offer.
DESIGN AND DISPLAY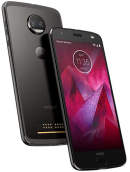 The Moto Z2 Force boasts a 720X1280 pixel display, a spec which is highly unlikely. You see, the contemporary device all has a minimum HD display. The rumors regarding the display resolution has to be a hoax, otherwise, the Z2 won't be able to compete with S8, G6 and many others. The leaked footage shows a pretty decent aero gamic design , though it is not clear whether the body is built from metal or plastic material. The display is rumored to be an IPS LCD display, with a capacitive touchscreen(goes without saying). The screen is 5.5-inches in size, decent for the price range. The pixel density, weight, and other dimensions are still yet unknown. One can conclude that the phone will be mostly bezel free since other devices in this segment are also choosing that edgy kind of look for themselves. However, a 720p display at 40k is highly unlikely.
PERFORMANCE AND CONFIGURATION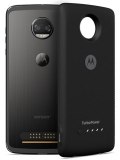 The chipset is rumored to have a quad-core Snapdragon 835 processor. Again, all other devices at this range are and octa-core device, and if the price is really around 40k, it has to be an octa-core. The GPU vendor is Adreno and according to the price range, it has to be an Adreno 540. The phone is said to come with 32GB of onboard storage and 4GB of RAM, and an external card slot which can be expanded to 128 GB. No tests were leaked out with the footage, so, anything related to the performance of the device is still unknown including a processor and graphic benchmarks.
Although the device has 32GB of onboard storage and 128GB of external space, other manufacturers are offering double the specs at this range, which is going to make it significantly harder for the Z2 to compete with others when and if it comes out with these specifications.
CAMERA AND MULTIMEDIA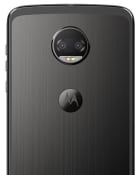 Here is where the Motorola Z2 Force is making all its uproar. The device will come equipped with two 13 MP rear shooters. Two camera equals to better field depth and dSLR like effects that include proper background blur when taking the photo of a closer object. There are no details however regarding the camera manufacturer or what type of sensors will it have. We can only speculate that it comes with the standard package i.e., with laser focus and dual tone flash along with optical image stabilization.
Like always the device will come loaded with the stock ROM, which means you have to install each and every type multimedia specialty software by yourself, as per your requirements. It will come loaded with the basic google apps package, the play music, youtube, mail service, play store etc.
BATTERY AND CONNECTIVITY
The Z2 Force will come equipped with a non-removable 3000 mAh li-Ion battery. Since no official test was released, the average lifetime of the battery is still in the dark. However, Motorola in their previous years was generous with their batteries and how they performed daily. The device supports dual sim slots with 4G connectivity and a Wi-Fi 802.11 a/b/g/nac.
PROS AND CONS
Although the device seems decent enough, the price segment may not be ideal since around 40k, mobile has way better specifications than the Z2 Force.
WHAT WE LIKED
Dual Front Camera
HDR Support
WHAT CAN BE IMPROVED
HD display, 720 x 1280. Contemporary devices have a full HD display.
Quad core processor, again, most devices now come equipped with an octa-core processor.
32 GB inbuilt storage is less compared to others, and also most devices now offer 256 GB of external storage, rather than 128GB.