INTRODUCTION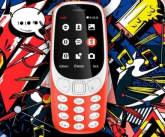 After almost being washed out of the market, Nokia has made an impactful comeback with the latest series of its mobile phones and recently in January 2018 it has launched its latest model Nokia 3310 which has 4G connectivity. It has come up with four brand new colored variants. It has made an impact in the recent past and with the latest model, Nokia is again back with a bang. The Nokia 3310 had a similar model launched sometime back but this time it comes with 4G connectivity. It also has some large expandable memory compared to the smart phones available at present. Even though it does not contain a few features such as secondary camera, but it can still be a tough competition for other smartphones in the market at present.
DESIGN AND DISPLAY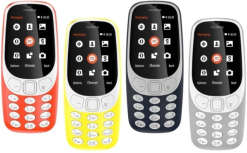 There has not been much variation in the design of this new Nokia 3310 compared to its previous version. It measures 115.6 x 51 x 128mm in dimension and weighs about 88.1 g. The size of the screen is about 2.4 inches which is much less, compared to the latest smartphones available. It has a 30.3% screen to body ratio. The display has a resolution of 240 x 320 pixels. The phone is of matte finish and has an acrylic panel. Instead of the traditional white keypad, this model has an enhanced silver keypad for the best look. It is available in Dark Blue, Warm Red, Yellow and Gray in Color.
PERFORMANCE AND CONFIGURATION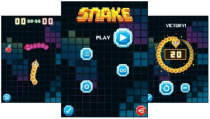 This model of Nokia has provision for dual SIM, one being a nano SIM and the other a micro SIM. The internal memory of the phone is 256/512 MB and can be expanded up to 64GB using microSD. Both the SIM slots support 4G connectivity. It runs on a Java operating system and thus features are all Java-powered. The performance of this Nokia 3310 model has been commendable in the recent past and there has been no complaints about it.
The 3310 4G runs on Java operating system and therefore displays all the Java-powered features.
CAMERA AND MULTIMEDIA

It consists of a primary camera on the rear which is of 2 MP along with LED flash. It does not have a front camera thus if you are keen on taking selfies then this might not be your first choice. However, the clarity of the photos is moderate and can be used for general photography. Video recording facility is also available. Multimedia applications such as FM radio and MP3 player are also provided. It comes with a powerful loudspeaker and a 3.5mm audio jack.
BATTERY AND CONNECTIVITY
It consists of 1200mAH battery and has a standby of about 600 hours with 6 hours and 30 minutes talk time on 4G and 40 hours of music play. Both the SIMs support 4G internet connectivity. Along with that, it consists of Bluetooth 3.0, A2DP as wireless and micro USB 2.0 as wired connections. Unfortunately it does not contain ANT sensors like other smartphones of its kind. However, the battery life could be increased a little more as the 4G connection consumes quite a lot of power.
This phone is somewhat a worth for money. It has a lot of features that are worth paying for and the price is really reasonable. However there are a few areas where the company can work up on. Some of them being the battery life, built-in memory etc. On the other hand remaining features will overshadow these flaws. So if you are looking for a smartphone with some basic, useful features within an affordable range then the Nokia 3310 is the one you should be looking at. It has got a huge response from users and has made a good impact on the mobile market as well.
PROS AND CONS
The new version of classic Nokia 3310 features 4G internet connectivity. The manufacturer have introduced internet in the phone based on the demand of the users who wanted to connect with calls as well as text. This will bring a new boon to the classic beauty once again.
WHAT WE LIKED
Unlike its predecessor it comes with a 4G connectivity.
It is capable of expanding the memory up to 64 GB.
It is available in Azure, yellow, charcoal and warm red colors which has not been seen much before.
It comes with a camera along with LED flash and that too available at a reasonable price.
WHAT CAN BE IMPROVED
The battery capacity is little less if you consider that it comes with internet connectivity.
The in-built memory is hardly there, which can be improved.
It does not work on android, it makes use of JAVA as an operating system which is not common.
It does not contain a front camera and thus it is not possible to take selfies in dark.