INTRODUCTION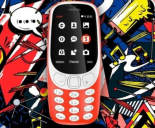 Nokia, as a company has seen a lot of ups and downs in its existence. The company was once synonymous with producing top class mobile technology and ruled the entire mobile phone segment throughout the 90s and the early 2000s. With the advent of smartphones, and Nokia unable to make fast adaptations to the changing market and user needs, the company lost nearly 95% of its valuation had to sell its mobile division to Microsoft. However, as the company has ventured the phone markets again, they seem to bringing back their hit counterparts. As of this year, the Nokia 3310 would be 17 years old. There have been a lot of rumors that HMD Global, the holding company of Nokia, would be launching the phone once again in the smartphone markets. Those rumours have finally come true at the MWC 2017, held in barcelona on Sunday. HMD Global finally announced a comeback of the Nokia 3310 at the global events and is expected to be launched very soon.
DESIGN AND DISPLAY
The Nokia 3310 will have a complete makeover in terms of design display. HMD global has given the phone a premium feature phone look with an alphanumeric keypad but without the signature up-down button system of the 3310. Nokia has added 4 navigation buttons this time though. These buttons will function as different keys on different screens. E.g. on music screen these buttons can be used to increase/decrease volume (up/down) or toggle between previous and next song (left/right). Long pressing in music will cause the track to fast forward. On the home screen, the function of these buttons will be programmable by user to perform a function of user's choice. And of course, navigating through applications in the menu screen.
The 3310 will be launched in two variants-one with single SIM capability another with dual-SIM dual-standby. The phone, however, will not have internet connectivity just like the older model and will primarily be a feature phone.
The new model will have a TFT color display with a resolution 240 x 320 pixels roughly corresponding to 167 ppi pixel density. The screen size will be 2.4 inches so this should not cause problems while viewing the screen in hard sunlight. Also, not being a full-fledged smartphone, we aren't expecting an ultra bright screen either. The screen will do its job well.
PERFORMANCE AND CONFIGURATION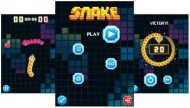 The older phone had an amazing performance and would not lag or stutter a bit. We're expecting the same from this one as well. With a very basic processor, the phone will do one thing at a time; there is no need for multi-tasking according to Nokia. Well, we agree with Nokia as it is a feature phone with its primary intention of use being calls and messages.
Nokia has however, added a 32GB slot for storing media such as camera photos, songs, additional messages etc. Its internal memory will be just 16MB and most of it will be used to store SMS messages and contacts.
CAMERA AND MULTIMEDIA

We get a camera in the 3310 this time. Nokia has put a 2MP camera with video recording feature as well. Though a 2MP camera isn't a very good one, but at least there is a camera. The 3310 has a 3.5mm jack and will play songs, have FM radio, along with a loudspeaker. The loudspeaker will be loud enough for talking from a distance.
BATTERY AND CONNECTIVITY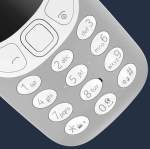 The older phone had a Li-Ion 1000 mAh battery that would provide a standby time for up to 245 hrs and talk time up to 4 hrs 30 min, given its super-low power need. We have a removable Li-Ion 1200 mAh battery this time with a standby time of up to 744 h! The battery is going to virtually everlasting - you may need to charge your phone just once in a week probably. The time is less for the dual sim variant - 600h. But still 600 hours is more than a week of battery life.
Nokia has not given any wifi, GPS options as there is no internet, but they sure have provided Bluetooth 3.0 and FM-Radio.
The phone was sturdy and had gained a lot of popularity because of the same. The phone, due to its superior build quality is the center of internet jokes and memes. It is a delight to see the legendary phone coming back to the markets. It is to be seen how does it fare in the market.
PROS AND CONS
WHAT WE LIKED
The phone will offer a high utility.
The battery will run for days on single charge.
WHAT CAN BE IMPROVED
Basic phone. Nothing fancy to offer.
No internet access.
Screen may be bettered.