INTRODUCTION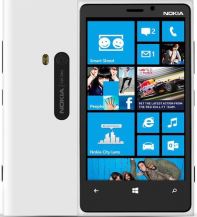 The Microsoft Lumia series was initially called the Nokia Lumia. It is known for producing high-quality smartphones. Due to a long-term partnership between Nokia and Microsoft all the Lumia series phones use the Windows OS. Before venturing into the smartphone Avenue, let us understand that Nokia was known for its highly durable and inexpensive basic mobile phones.This phone is an upgraded version of its previous model, the Nokia Lumia 900. Before this, Nokia Lumia 800 was a success amongst the users. An improved version of this smartphone is the Nokia Lumia 925 which was much thinner and had a sleek look as compared to the Lumia 900. Hence, it clearly targets the upper-middle-class customers who need a premium flagship smartphone for themselves. The most talked about aspect of this smartphone is its improved camera and very reasonable battery life. Let us look in more depth about the other technical specifications of this smartphone in the following review.
DESIGN AND DISPLAY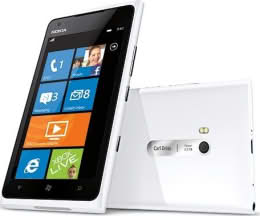 This smartphone comes with a polycarbonate unibody like the other Lumia smartphones. It has curved edges with the blended screen. This design gives the entire phone a continuously molded look. Hence, it feels premium while holding it. Due to its polycarbonate finish, this phone provides enough friction to ensure that the user has a good grip while holding the phone. The length and breadth of this smartphone are 130.3 mm x 70.8 mm respectively. This phone is quite thick and bulky with a thickness of 10.7 mm. It is also quite heavy with a weight of 185 g. So on its thickness and weight, some improvement could have been done. This smartphone comes with an IPS LCD capacitive display. The size of this screen is 4.5 inches with a resolution of 768 x 1280 pixels. The screen is made with exclusive protection and enhanced touch quality. Corning Gorilla Glass 2 is used to give the extra protection. Pure Motion HD + enhancement is used to give high touch sensitivity. It comes in five color variants namely, Red, White, Black, Yellow, and Blue.
PERFORMANCE AND CONFIGURATION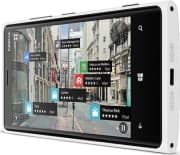 The OS used in this smartphone is Microsoft Windows Phone 8. This is upgradable to v 8.1. The processing is taken care by the presence of a Qualcomm MSM8960 Snapdragon S4 Plus chipset. The CPU used is of the type, Dual – core Krait, which performs at the clock speed of 1.5 GHz. The Graphics interface is managed using the Adreno 225 GUI. The overall performance is pretty smooth. But, when high-end games are played continuously over a period of 2 to 3 hours some considerable lag is found. Otherwise, in the normal usage, no lag is faced. The storage specifications of this phone is that it has an internal storage capacity of 32 GB. No external memory card can be used to externally expand the memory. This is quite a disadvantage given this phone is a high budget phone. The RAM capacity of this phone is around 1GB. This is again a huge disadvantage. Hence, heavy use and storage are not advisable, as it may slow down the overall performance of the phone in the long run.
CAMERA AND MULTIMEDIA

It comes with dual camera facility. The main camera is 8.7 MP with a resolution of 1080 pixels. It comes with a short pulse high power dual LED flash. It also is supported by auto focus with a two stage capture key. It has up to 4x digital zoom. The camera optics use here is the famous ZEISS optic principle. The sensor size is one / 3.2 inches with a focal length of 26 mm. The additional enhancement features are exposure, white balance, motion blur reduction, back side – illuminated image sensor, Pure View, and still image editor. The front camera is 1.3 MP and has an aperture of f/2.4. It comes with features like still image capture, video call, and video recording. Both the cameras suit well for video recording purposes. The main camera can record videos with a resolution of 1920 x 1080 p at the rate of 30 fps. The front camera can record with a resolution of 720 p at the rate of 30 fps. It delivers good quality audio and has a fully functional FM Radio.
BATTERY AND CONNECTIVITY

It comes with a non–removable, Li–Ion battery with a capacity of 2000 mAh. The battery type used is BP – 4GW. The voltage rating of this battery is 3.7 V. It comes with a maximum stand by and talk time of 19 days and 7.5h (2G), 9h (3G) respectively. This comes with a single sim of the micro sim type. The network compatible with this phone is GSM. It is compatible with both 3G and 4G networks. It has the basic wireless connectivity features like Wi-Fi and Bluetooth.
PROS AND CONS
The major advantages of the Nokia Lumia 920 are its 4g compatibility and amazing display specifications. It has a really good protective screen with very sensitive touch. Also in comparison to other Lumia phones, this has a good battery life. The major disadvantages are its very poor RAM memory and lack of expandable memory option using a micro SD card. Also its thickness and weight are major disadvantages.