INTRODUCTION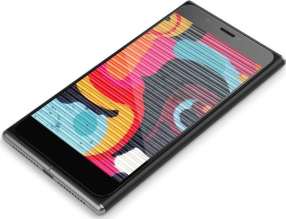 In a market as crowded as that of smartphones, few companies end up leaving a mark. But thanks to the name of former Apple CEO John Sculley, Obi has earned a name for itself since its early days without launching a single hit product. Sculley started the company last year and Obi Worldphone SF1 was one of their first smartphones. We tried to figure out its pros and cons through a detailed review, which you can find below.
DESIGN AND DISPLAY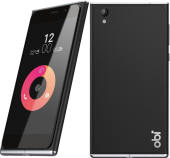 Obi's phones are designed by Ammunition, a professional design studio based in San Francisco whose founder Robert Brunner is an ex-Industrial designer of the Apple. The result of this choice is visible in the design of SF1, which is a nicely built and unique looking smartphone. Its body is made of high quality plastic with a rounded bottom edge and a single stripe of metal on the top edge. The positioning of company's logo is also unique in itself, vertically on the lower left side of back panel. All these things give it a unique look that's tough to ignore.
The crispy 5-inch Full-HD display of the phone is slightly lifted from the body, which rarely makes any functional sense but certainly stands out. It is protected by Gorilla Glass and has also got an oleophobic coating for smudge resistance.
PERFORMANCE AND CONFIGURATION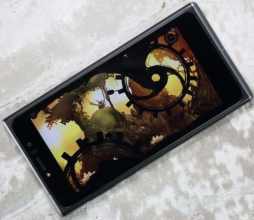 Obi Worldphone SF1 packs an octa-core Snapdragon 615 chipset, Adreno 405 GPU and RAM options of 2GB/3GB. However, despite this powerful configuration, it is a bit disappointing to see that the phone struggles in providing a smooth user experience. The things related to UI, like switching between apps, launching new apps and even its animations run noticeably slow. It seems like this has something to do with company's Lifespeed ROM based on a slightly outdated Android 5.0 Lollipop. However, besides that this phone performances fine for almost all tasks. Whether it's streaming HD videos or gaming, it won't let you down.
The sound quality of the phone is also decent, thanks to the company for incorporating Dolby Audio technology in its speakers. And it has also got the arrangement of a secondary noise cancellation microphone to help others hear your voice clearly even if you're in a noisy environment. As a result, the call quality of this phone is also good.
The 2GB RAM version of the phone comes with 16GB of internal storage, and 3GB version comes with 32GB of it. The storage of both versions could expand up to 64GB. Not bad for a mid-range smartphone.
CAMERA AND MULTIMEDIA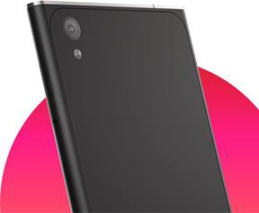 SF1's camera setup is made of a 13MP primary and 5MP secondary camera. LED flashes are pretty common for rear-facing cameras, but Obi has added one for selfie camera too, which is a welcome addition. The rear camera captures great portraits and landscapes under daylight, and somehow it also manages to produce fine quality images under normal lighting conditions as well. But don't expect it to do miracles under low lighting – it struggles to focus and sharpen, which results in dull images. And despite a front-facing flash selfies captured from this device can't be said amazing, but they're still passable.
When it comes to multimedia, however, it is a different story. The phone is ideal for multimedia consumption, thanks to Dolby Audio app that you can use to set different sound presets or even create your own presets. Its Full-HD display is also decent enough to watch high quality content.
BATTERY AND CONNECTIVITY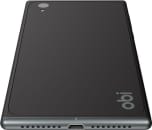 There is a 3000 mAh battery powering this smartphone. It is more than capable of pushing through a day of moderate to heavy usage, which is a good thing. And when it is drained, the charger provided by the company is capable of charging it up to 27% within 30 minutes. While not as fast as some other smartphones, it is certainly faster than many others, which is again a welcome addition to this budget device.
In terms of connectivity, SF1 has got all standard features like 4G, Bluetooth 4.0, GPS, dual-band Wi-Fi and Wi-Fi Direct. There is also a standard 3.5mm headphone jack on the phone, but the company has not bothered to provide a pair of earphones inside the box, which is both weird and disappointing.
PROS AND CONS
While Obi Worldphone SF1 is a good improvement over company's earlier offerings in the budget smartphone market, it still has areas where improvements are needed. A few minor shortcomings like Android 5.0 can be avoided, but the stuttering of UI, struggling of the camera and lack of earphones in a Dolby Audio enabled device are unavoidable.
WHAT WE LIKED
Decent design and build quality
Good display
Fast charging support
Nice sound quality
Good camera setup
WHAT CAN BE IMPROVED
No earphones
Slightly outdated Android
Slightly shaky in performance
Camera struggles in low light
The company needs to fix these things if it wants to leave a mark in this already crowded smartphone market. And fortunately, these things can be fixed with a 5.1 Lollipop or Marshmallow upgrade, which this phone needs badly. I would suggest you to hold off your purchase until these issues are fixed.