INTRODUCTION

The much reputed Obi Mobiles are now backed up by John Scully and have become Obi Worldphone. They announced Obi Worldphone SF1 and Obi Worldphone SJ1.5 together, and both the smartphones have a slight difference or variation in every aspect. SJ1.5 is more or less like a sidekick to SF1. SJ1.5 comes with relatively lower configuration and price than SJ1. Our review is on SJ1.5, which has excellent features and is good enough to tackle seasoned mid-range phones. On using, SJ1.5, we can safely assert that it is a fantastic phone. There was little or no problem with this smartphone, and it was quite a performer. Let us discuss its details.
DESIGN AND DISPLAY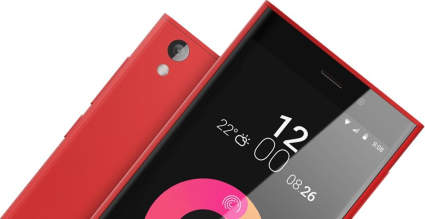 The team of Obi Worldphone has given SJ1.5 a unique U-shaped design. The overall curves and size of the phone seem just right, and the glass placement along with the rest of the device allows perfect and a comfortable one hand grip, which is something not all high-end devices have been able to pull-off with effortless ease. On the top, there is a 3.5 mm audio jack, and at the bottom, there are two speaker grilles, along with a micro USB port at the center for charging and data transfer. On the left-hand side of the device, there is the basic Android buttons setup having volume buttons and power button. The dimensions of the phone are 146 mm x 73 mm x 7.95 mm and it weighs is approximately 131 gm. The device is available in black, red and white colours. The red variant looks more promising and provocative. It has a polycarbonate body, having a curved touch panel, which adds to the overall aesthetic appeal of the smartphone.
Obi Wolrdphone team has done a great job with the display, at this price. It has a high definition 5 inch (1280 x 720 pixels) display with 2.5D curved glass. The display is IPS, It has a lamination screen for accurate colour at any angle, and this signifies that you need not adjust your viewing angle at all. The display has a pixel density of 294 ppi, which gives a decent viewing experience. The screen is protected by Corning Gorilla Glass 3. The display remained scratch free while testing and did an awesome job at resisting smudges. The device also has the anti-fingerprint oleophobic coating.
PERFORMANCE AND CONFIGURATION

Obi Worldphone SJ1.5 is powered by MediaTek MT6580 1.3 GHz Quad Core processor and runs on Android 3.1 Lollipop OS. The internal storage is touted to be 16 GB. This smartphone comes with a microSD card slot, thereby giving you the freedom to expand your memory till 32 GB. The RAM is 1GB, and it is more than enough for this device. The specs indicate a decent performance phone. The Obi Worldphone has kept their UI overlay very light, meaning the performance of the hardware is not likely to be limited by the software bloat.
This phone has dual sim standby capability. You can use 2 micro SIMs in two ports.
CAMERA AND MULTIMEDIA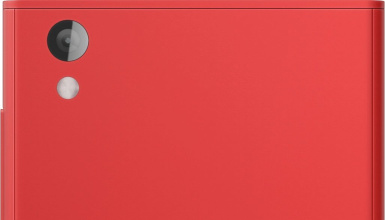 The SJ1.5 has a 8 MP primary camera with autofocus V8865 powered by flash with Sony Exmor Sensor. The camera is perfectly built with a f/2.2 aperture, which allows more light to enter for good and sharper images. But the main attraction for selfie lovers is the front camera. There's a 5MP front camera, with the same f/2.2 aperture. It is a real delight and odd because it not very often that manufacturers provide you with such wonderful front cameras in this price segment. The image quality of both the cameras is quite fantastic. However, the low light images are a bit noisy.
BATTERY AND CONNECTIVITY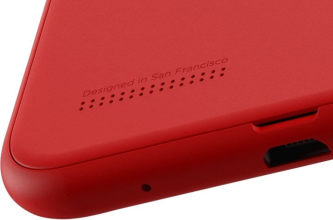 The SJ1.5 comes with a non-removable 3000 mAh battery. While using WhatsApp continuously for messaging, watching videos and playing casual games in between, the battery backup of SJ1.5 gets through the day easily. You will only require plugging the charger at the end of the day. But when gaming on this phone is done more occasionally or should I say, excessively with graphics option set to high, then the battery drains out pretty quickly. Otherwise, this phone easily handles heavy games. Even after rigorous usage, the phone only gets slightly warm, even with the silicon cover on.
The dual SIM gives the freedom of using services from multiple carriers. Other than that, the device comes with Wi-Fi 802.11 b/g/n, Wi-Fi Direct i.e. easy transfer of data, GPS, Bluetooth v4.0, A2DP, and Micro USB 2.0.
PROS AND CONS
The SJ1.5 has decent configurations for this price segment. The UI Lifespeed does make the device stand out, but it is more of feel-good factor at the moment. SJ1.5's advanced operating system (OS) and powerful battery combo is not a very common combo in the phones of this price range. The phone's 16GB internal storage is a very good thing along with the microSD card slot, which you can use to increase the storage till 32 GB. The large battery is one of the plus points which this phone has. The combination of 3000 mAh battery with the latest Android Lollipop, is not very common and catches the eyes of many. Price will, however, be a critical factor with this phone. The phone's decent specifications at such price are something which many other manufacturers are already implementing, so the price will be an issue with SJ1.5. But the design of this phone makes it a perfect stand out in the crowd. Let's see the pros and cons.
WHAT WE LIKED
Powerful battery under the hood, 3000 mAh
Premium design gives it a wonderful and classy look.
Wonderful 5 MP Camera for selfies with f/2.2
Dual Sim Standby
Latest Android 5.1 Lollipop
WHAT CAN BE IMPROVED
Decent Specs all around.
Battery drains quickly while playing high-end graphic games.
Competitor phones have similar specs at this price.
Call quality is only Okay.