INTRODUCTION

Oppo just recently released the A59 smartphone in June 2016. This new smartphone highlight by its slim body and its ability to handle significant amounts of data. The added memory that works on this phone especially makes it easier for people to sue this phone quite well.
The processor on this phone is especially powerful enough to manage more functions. It works wonders for those who are looking for a smartphone that is capable of getting more done at any given time.
DESIGN AND DISPLAY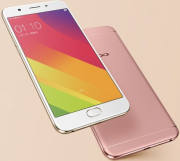 The slim body of the Oppo A59 is an attractive part of the phone that makes it a real hit. The phone works with a 160g weight and is 7.4mm thick. It also offers a big screen with about 71 percent of the body dedicated to the display. Therefore, the borders on this phone are not all that visible although they do contain plenty of convenient features like the speaker on the top and a home button on the bottom part. This body even has a fingerprint scanner.
This smartphone has a 5.5-inch screen with a 720p resolution with 267ppi density. The LCD screen displays an immense variety of colours to add to the overall quality of the unit. It, in turn, establishes a brilliant look that stands out and makes all sorts of functions easy to manage when using the phone.
PERFORMANCE AND CONFIGURATION

The 1.5GHz octa-core Mediatek MT6750 processor keeps the Oppo A59 smartphone running fast. It also uses 3 GB of RAM to keep files moving well and to manage an extensive variety of files.
It has 32 GB of storage on its internal hard drive. It could expand to about 128 GB with a microSD card. This card will work independently from the single sim card that this uses to create a better storage setup.
For the operating system, this phone uses the Android 5.1 setup. It is robust enough to run many of today's hottest applications and will run without any serious lagging problems. It also runs without taking up more space on the hard drive than needed.
In terms of how the OS looks, the Color OS 3.0 overlay is used. This multitouch-supported overlay simplifies the Android OS to make it easier for the user to go around and manage.
CAMERA AND MULTIMEDIA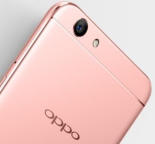 The 13-megapixel primary camera is an attractive part of the phone. This primary camera has a phase detection autofocus feature that allows the camera to run efficiently and with enough control. The LED flash feature is also added to create a better amount of light. This camera can also record 1080p videos at 30fps.
The secondary camera as an 8-megapixel sensor. It also supports 1080p video recording although it may not work with as many frames as what the more powerful larger camera on the other end uses. It does work with a clear design to make it easier for people to get this to work for many selfies and other quick shots.
The phone has a photo viewer and editor plus a separate document viewer. All the traditional media playback applications, including the YouTube app that the Android OS is known for are all included on the phone to make it run efficiently and effortlessly without any hassles.
BATTERY AND CONNECTIVITY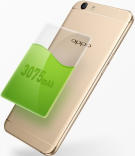 The 3075mAh battery is a Li-ion battery that can be charged up through the microUSB connection that this phone supports. The battery runs well and does not overheat much. Also, this phone's battery has a series of power management options that are accessible through the operating system. It includes options to free up memory and other functions to prevent the phone from using up more energy.
The phone links to most 4G networks. It also offers Bluetooth, GPS and Wi-Fi support. An ambient light sensor and proximity sensor are also included on this phone to keep it running effortlessly while being very easy to load up as needed. It even has a gyroscope that identifies its physical position as necessary.
It all runs with a single sim card. This card is installed on the inside part of the phone and could also remove by taking the phone apart. It is easy to do although the user will have to be careful when doing this so the phone will not be damaged or at risk of any harm.
PROS AND CONS
The popular features on the Oppo A59 make it noteworthy choice to look for when finding an efficient and useful smartphone. There are a few positive and negative points that people still need to take a look at when seeing how well this phone might work for many general uses.
WHAT WE LIKED
The detailed processor works well for most applications.
The fingerprint scanner feature on the bottom is perfect for security purposes.
The 3 GB of RAM works well to keep more applications running at any time.
The cameras has enough megapixels of resolution to make their images more visible and appealing to all users.
WHAT CAN BE IMPROVED
The 720p display screen is not all that powerful.
The battery isn't too strong when compared with other options on the current market.
The phone's buttons are not all that varied and are easier to trigger and adjust than necessary.
It would be better if the camera functions were easier to adjust through the software included on the smartphone's operating system.
People who are looking for new smartphones on the market should see what the Oppo A59 has to offer. It is an excellent new choice that can be useful for many basic demands that people hold. It has a strong processor and enough memory to work for many purposes. It is an easy option that does well for many uses. It can do quite well with many purposes in mind and should be rather easy for all to use for many special purposes.