INTRODUCTION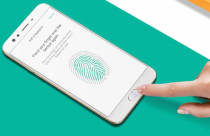 Oppo smartphones has always had its own way of standing out among the growing crowd of Chinese phone manufacturers. Oppo is famous for its exterior and camera centric phones. Oppo is the first choice on everyone who wants the best camera smartphones. Till now Oppo hadn't announced the Oppo F3 Plus at MWC, but it does appear on the ads in China. Oppo is introducing its two model in F3: Oppo F3 and F3 plus. The ads in Philippines shows the existence of dual camera in these two phones, but still not clear whether they would introduced dual selfie camera on both phones or only on plus model like iPhone 7 Plus by Apple. The Oppo F3 plus is supposed to release by the 23 March 2017. Let's have a look over the rumoured specifications of Oppo F3 plus.
DESIGN AND DISPLAY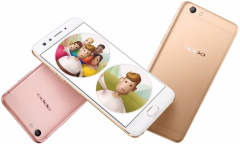 It is clear from the model that Plus series of F3 is expected to introduce a 6.0 inch wide screen. It might come with multi-touch AMOLED capacitive touchscreen with 16M colors. The screen resolution supposed to be 1080 x 1920 pixels. The Corning Gorilla Glass 5 supposed to protect the screen from damage. Below the display, there are three practically invisible capacitive keys. They don't have any backlight. On the right, there's a power key and volume rocker keys with a nice feel. Just above these keys, there is a tray for SIM cards and microSD card. On the left, there is a sound profiler slider key provisioned for silent, priority notifications only and all alert modes. The 3.5 mm audio jack is on the top, with a secondary microphone. MicroUSB slot, loudspeaker, and microphone are located at the bottom. It has came in three colour variants: Black, Gold and Rose Gold.
PERFORMANCE AND CONFIGURATION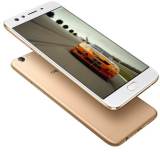 The Oppo F3 Plus reportedly has Qualcomm Snapdragon 653 as its chipset, and coupled with that is an octa-core processor clocked at 1.95 GHz. The combination seems sturdy, and it translates to the fact that opening a lot of applications simultaneously or even switching between applications and games would not produce any significant lag. The device also features a 4GB RAM, theoretically giving currently running applications enough space to store their data. Also, Adreno 510 may act as a graphical processing unit in the phone.
The internal memory of the device is limited to 64GB. However, there is an expandable memory card slot (can allow up to 256GB) that can be used to increase the memory capacity further.
CAMERA AND MULTIMEDIA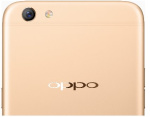 The phone has excellent dual secondary camera. It has dual 16 megapixel plus 8MP resolution of camera. It consist of primary camera of 16 MP. So there is no doubt that it has amazing camera. This time also the Oppo is going to win the heart of their users. Both units feature LED flash, and support a maximum resolution of 4128 x 3096 pixels. Another added advantage is the inclusion of 4X HD Zoom, when recording 1080p videos, and the video is still sharp and bright. The front camera can very easily and efficiently perform its job of video calling and taking selfies, even in poorly lit conditions.
The latest Android OS may prove to be good for this phone to play video and audio nicely. Making this work for most requirements should be easy. The sensors on this smartphone are supposed to be powerful enough for many needs. The sound driver can play 24-bit 192kHz audio. It has a dedicated microphone for recording and talking feature on the phone. It even uses an active noise cancellation feature to allow the sounds to be played back well.
BATTERY AND CONNECTIVITY
Featuring a lithium-ion battery unit, the Oppo F3 Plus has a battery capacity of 3600mAh. Taking into account the large HD display, as well as its cameras, it would be difficult to keep your cell phone going until the night with a single full charge; though it support fast charging feature as well.
Connectivity options include 4G and 3G when it comes to networking. In terms of Wi-Fi connectivity, the Oppo F3 Plus supports all major standard wireless protocols, as well as Wi-Fi Direct and Hotspot. While there's no infrared present, it does support Bluetooth 4.0.
PROS AND CONS
The Oppo F3 plus undoubtedly has more pros. But every smartphone has a series of pros and cons for people to take a closer look. Here are a few good points that should see when getting this smartphone ready for one's use.
WHAT WE LIKED
Impressive display
Excellent main and secondary camera units
Beautiful design
WHAT CAN BE IMPROVED
More internal memory
Better OS and chipset