INTRODUCTION

The one thing that people will notice the most out of the Oppo R5s when holding it in one's hand is how slim the phone is. At just 4.85mm thick, this phone is a slim model that is easy to carry around. Of course, this is the same as that of the earlier Oppo R5 phone. Even with this, the newer Oppo R5s has more power and a greater number of features to make it powerful enough for a variety of special uses. It will certainly be a great phone that features a better look that goes well beyond just having a slim body.
DESIGN AND DISPLAY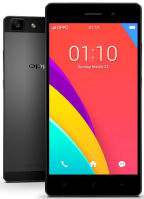 The 4.85mm-thick phone will certainly be a perfect option for people to take a look at. The incredibly thin design has a great body that is slim enough to fit in anyone's pocket. There is a small indentation at the end of the phone for managing the camera, but it is very easy for all to use as it will not take up far too much space.
The 5.2-inch AMOLED display has a 1080x1920 resolution with 423 pixels per inch to create a brighter and more detailed look. It is easy to see from a variety of spots and offers a crisp viewing angle. The Cool Element cooling system particularly makes the phone easy to hold onto. It keeps the phone from overheating or being too hard to use.
The Micro-Arc frame is also appealing for how it offers a slight curve in the middle of the phone. It allows the phone to keep a nice curve that is easy to hold onto and gets a great setup running. It should be great enough for most people who are looking for a phone that is easy to hold and use.
PERFORMANCE AND CONFIGURATION
The 1.5GHz Qualcomm Snapdragon 615 Octa Core processor is an important part of the phone to see. This processor helps to run many programs at a time and keeps the phone running effortlessly. It also keeps the phone from lagging when trying to use more programs.
This phone also has a 3 GB RAM storage setup. It is better than the 2 GB of RAM that the original Oppo R5 had. The R5s runs faster and keeps programs working effortlessly to establish a better setup.
Also, there is 32 GB of disk space on the R5s. It is twice as much as what was used on the original R5, thus allowing for more storage space. Be advised though that this phone does not work with a microSD card to add more data storage although the 32 GB drive should be good enough for a vast majority of file and download needs.
In terms of its operating system, the R5s has the Android 4.4.4 OS. It is a lightweight version of the Android OS that works quickly and keeps a good arrangement up while getting the phone working well.
CAMERA AND MULTIMEDIA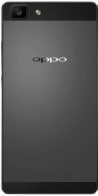 The great part of the camera on the Oppo R5s is that it is very powerful even while it is packed within a very slim body. The rear camera is a 13-megapixel model that features a f/2.0 aperture with a slim design to help with taking photos quickly and efficiently.
It also uses an autofocus feature and a LED flash system. These are added to allow the phone to take photos quite well. This can also record 1080p videos at 30fps or 720p videos at 120fps to create some detailed videos that add a better total look to the phone.
The secondary front camera is a 5MP unit. It allows for a great organization that allows the phone to take images quite well.
For media purposes, the phone uses all the traditional media playback files that all people have expected to find on their smartphones. A USB-to-earphone adapter can be used to get earphones to link up to the phone. It is important as there are no 3.5mm jack features to use.
Meanwhile, active noise cancellation is used on the phone's setup. It helps to keep the user from having a hard time with talking into the phone. It is perfect for when a user is looking to record audio files for any purpose.
BATTERY AND CONNECTIVITY
The connectivity features of the phone include 4G and 3G support plus links for Wi-Fi setup. The phone uses a good antenna that is easy to play with and can take in sounds quite well. It also works with a Bluetooth 4.0 connection to get onto wireless devices.
A 2000mAh battery is included in this phone. The battery can be powered up quickly with a microUSB link that connects to a power source or even a computer.
PROS AND CONS
There are a few pros and cons relating to the Oppo R5s that all users should check out. These are points that entail how well the phone works and what makes it stand out. These are especially points that have to be used when finding a smart choice for all kinds of phone usage needs.
WHAT WE LIKED
The small design is light in weight and will not break apart.
The slight curve on the phone allows the screen to display things well from many angles.
The camera features run quickly and won't be far too hard to use.
The processor runs quickly and keeps lagging issues from being a huge threat.
WHAT CAN BE IMPROVED
The battery is rather small and can run out of power quickly.
There are no microSD ports for added memory use.
There are no 3.5mm jacks for headphone use.
The screen can be scratched if it is used far too tough.
The Oppo R5s is a good smartphone for people to find when looking for a choice that is ideal for many uses and can certainly run well. This great smartphone does well when trying to run many apps and can especially fit in one's pocket, purse or another item with ease. It establishes a better total look when used right.