INTRODUCTION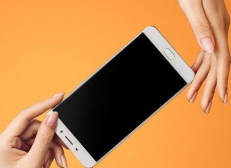 The attention to detail that Oppo has put into the R9 Plus is impressive. The R9 Plus is an advanced edition of the original R9 phone. It has a screen that is half an inch larger in size than the R9 and has a slightly faster processor. The R9 Plus especially has a detailed HD screen. This phone is designed for people who want the latest forms of technology right here and now. It is especially for individuals who are looking for efficient options for when they are trying to stay online and do more with their phones. It is an excellent choice for everyone to love playing along with when getting online to do more with a phone for any purpose that one holds for it.
DESIGN AND DISPLAY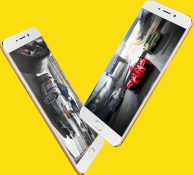 The ideal size and screen on the Oppo R9 Plus make it a popular choice for those who want quality phones for many needs. The 6-inch screen is larger than the 5.5-inch screen on the original R9. It is a 1920x1080 screen with full HD to create the most appealing images around. This phone weighs 185g and is 7.4mm thick. It also has a good white, gold or rose pink color depending on the option that the customer orders. All sides are supported with a metallic border on a plastic body to keep the phone intact. It seals up the parts quite well although it is best to keep this phone from getting wet or else it could be at risk of damages.
PERFORMANCE AND CONFIGURATION

The Qualcomm Snapdragon 652 64-bit processor is a popular part of the phone that makes it run quite well. This octa-core processor is a 1.8GHz unit that run quickly enough to keep most programs running efficiently while improving the speed when the phone needs it the most. It also runs with 4 GB of RAM to improve how well it runs. The Adreno 510 GPU is also included in this phone to provide it with a stronger sense of performance. It generates graphics, as well as what a traditional computer, can do. It allows the phone to run efficiently so it will not be too hard to run in most situations. The 64 GB of internal memory on the Oppo R9 Plus is particularly an important feature of this phone. However, the phone does not have any microSD slots for people to expand the memory of the phone. There is another option for this phone that offers a 128 GB drive, though. Still, either option should be enough for most people to use when it comes to getting enough apps running at a given time. The phone has Android 5.1 OS in it. The Lollipop OS is popular for being a reliable option that will easily remain stable for extended use.
CAMERA AND MULTIMEDIA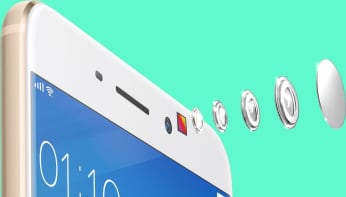 What the camera features on the Oppo R9 Plus is important for people to see when it comes to capturing all kinds of moments? The 16-megapixel Exmor RS IMX298 OIS camera uses the SmartSensor system from Oppo to identify focus points and to find more lights around different spaces. It allows the camera to run fast when finding images to shoot. It also shoots 2160p videos at 30fps. A 16-megapixel secondary camera is also included to create an efficient and easy to use the shot. In terms of other applications, this plays HD audio and video files well through its dedicated media playback system. There is also a fingerprint scanner on the back part that responds quickly to many controls and can activate a variety of private or sensitive functions.
BATTERY AND CONNECTIVITY

The 4120mAh battery is robust enough to last for a while. This non-removable Li-Po battery can especially charge up quickly. The Super VOOC rapid charging system works with an included charging material that will quickly charge up enough of the battery to make it last longer. By charging it with this for about thirty minutes, it will create a 90 percent energy rating. It should be effective enough for a day's worth of phone calls and other functions. The phone also links to many great wireless networks to keep the phone from being left in the dark. This single sim card phone works with 4G networks, WCDMA signals and GSM signals alike. It works with an unlocked form so it can be supported by a variety of carriers and be used in most places no matter where one wants to go.
PROS AND CONS
The effective nature of the Oppo R9 Plus makes this a popular choice among smartphones. There are a few important positive and negative points about the phone for people to see when it comes to looking at what makes it stand out.
WHAT WE LIKED
The data cable that comes with the phone is very easy to connect to a variety of devices.
The risk of the phone lagging will be minimal as this is being used.
The camera is easy to control.
The phone's disk space is large enough to where it will handle a vast majority of the programs that people might have a need to use.
WHAT CAN BE IMPROVED
The CPU can heat up depending on the particular types of programs being used.
The battery can run out quickly depending on the apps that may be used.
The operating system takes up a bit of disk space on the phone.
Although there are different disk drive options to choose from, this particular phone does not offer a microSD card space to expand data with.
The Oppo R9 Plus is an excellent choice for people to find when it comes to seeing what great types of smartphones are out there for people to use. This selection is strong enough for many uses thanks to how it has a better design and an efficient arrangement that is suitable for some applications and various special uses. It can especially do well for those who want a great arrangement that isn't too hard to follow or use.