INTRODUCTION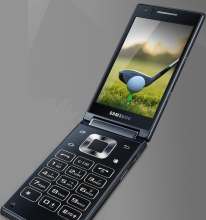 Samsung Electronics have been one of the most reputed manufacturers for several decades now. The Samsung Galaxy S series is one of their flagship series of smartphones which is quite a hit amongst the public and has always captured the spotlight. Due to this, people often tend to miss the other equally exciting releases which are on par with those famous models too. One such amazing smartphone which is worth consideration is the Samsung G9198, which is unique to the current model of Samsung phones. It comes with a flip type build and stands unique amongst the cliche touchscreen smartphones that releases in today's world of smartphones. It mostly targets the middle class and upper middle-class customers. It is a good phone for college going students and those who better adapted to flip phones with a physical keyboard. This smartphone first announced in June 2015. Then it was finally released and became available in the market in August 2015. The USP of this smartphone is its innovative technology, fantastic display and flip keypad type feature. The best part about this smartphone is, it's stylish build and a good camera. It comes with some good specifications too. Apart from these specifications let us look at the other important ones too in this review. Eventually, we can figure out its various pros and cons.
DESIGN AND DISPLAY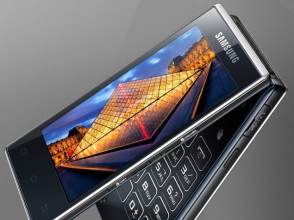 This smartphone comes with a stylish flip type design. The entire backbone of this smartphone is made up of glass. It Gives the smartphone a stylish and classy look. This elegant glass finish gives this phone a premium look too. Also due to this glass finish, this phone is quite slippery to handle. The length of this smartphone is 120.3 mm. The actual shape of the phone is somewhat resembling a square and is in clamshell form. The breadth is around 61.2 mm. The smartphone is thick with a thickness of 16.3 mm. It is extremely heavy, weighing 204 g in total. This phone comes with dual displays. The display used here is the Super AMOLED type display. The size of the screen is 3.9 inches with a resolution of 720 x 1280 pixels. It also has a pixel density of 383 ppi. The overall look and feel of the phone are fantastic and but because of its heavy weight, it is quite disadvantageous. It comes in just one solid colour, the classy Black.
PERFORMANCE AND CONFIGURATION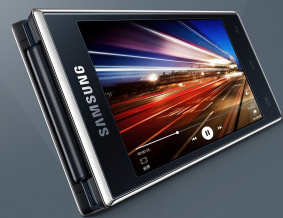 The OS used in this smartphone is Android v 5.1.1 ( Lollipop). The chipset used is Qualcomm MSM8992. The make of this chipset is Snapdragon 808. The dual processor takes care of central processing. One of them is a Hexa – core, ARM Cortex - A57 processor with a processing speed of 1.8 GHz. The second processor is a Quad – core, ARM Cortex – A53 with a processing speed of 1.4 GHz. The Adreno 418 GUI control the graphics interface. The storage capacity of this smart is pretty average. It comes with an internal memory capacity of 16GB. It might be enough for the basic users. But to compensate for heavy users too, this smartphone comes with the option of externally expanding the storage using a microSD card up to 128 GB. It has dedicated slot available for the microSD card. The RAM in this smartphone is 2 GB. The less RAM causes a considerable amount of lag if a lot of games are played or in case any heavy usage.
CAMERA AND MULTIMEDIA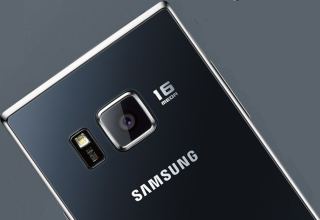 This smartphone comes with dual camera features. The main camera is 16 MP and is decent for the low cost at which this smartphone is available. The aperture focal length of the lens is around f/2.0. It comes with an LED Flash too. Additional enhancement features include autofocus, geo-tagging, face detection and HDR among many more features. The secondary or front camera is only 5 MP and does not come with any Flash. It makes it capture low-quality pictures. The audio in this smartphone is decent. It has average speakers and a 3.5 mm audio jack for headphones. It comes with a fully functioning FM Radio with RDS recording facility. The videos recorded using the primary camera in this smartphone have a resolution of 1080p. The frame capture rate is around 30 fps.
BATTERY AND CONNECTIVITY
The battery capacity of this smartphone is around 2020 mAh. It comes with a user nonremovable, Li – Ion battery. The average talk time of this smartphone is up to a max of 15 h. This phone comes with dual sim facility. This feature is the most important in this phone. Both the sims have to be of the micro sim type. They work only with GSM network. They also have the basic wireless connectivity features like Wi-Fi and Bluetooth. One sim works on 2G 3G and 4G modes, but not with 4G in some countries. The other sim does not have 4G compatibility in some countries or 3G too. It only has 4G LTE functionality.
PROS AND CONS
WHAT WE LIKED
Good processor
Amazing main camera
Great build
Stylish design
Good display
WHAT CAN BE IMPROVED
Low RAM
Poor 4G connectivity options
Below average battery
This phone is of the flip type and hence is a real relief for those who always preferred physical keyboards for ease of typing. Also, unlike the other flip phone, this phone does not compromise on the other important features too. It is a bit on the higher end regarding cost but is a good deal given the quality of its specifications.