INTRODUCTION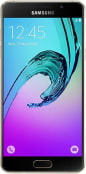 Samsung officially launched the A5 in the 2016. Launched as a budget phone, this phone targeted at mid-level users. While the design wasn't something we could label as simply eye catching, the phone seemed to have quite a few advantages associated with it regarding features and price. All in all, the handset did relatively well, and it is no surprise that the South Korean tech company focused a lot of attention in making the A5 even better this year than it was before. It includes a fingerprint sensor, a considerably better display, and a neat design.
DESIGN AND DISPLAY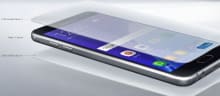 One glance at the Samsung Galaxy A5, and it feels as if Samsung has worked on the design. In fact, if you have ever come across Samsung Alpha, you can immediately associate the A5's design to it. The A5 is made of metal and glass, with a flat back and round corners. However, we would have appreciated the design considerably if the handset also featured curved sides, similar to S7. Nevertheless, the device comfortably fits in the hand. Notably, the A5 stands taller than both S6 and S7 but is certainly lighter in weight than both. The A5 also sports a non-removable back panel and Gorilla Glass 4 for additional protection.
The A5's display is a 5.2 inches Super AMOLED full HD screen, which comes with a 1080p resolution, and pixel density of 424ppi. The resulting view is an absolute pleasure, and the screen is large enough to give you an immersive experience. Media is as colorful, bright and detailed as you would expect on an AMOLED display, and sufficiently vivid. The handset, however, does not seem to be entirely at par with the other more expensive handsets offering the same screen. The visibility of the screen at normal levels appear to dim when using outdoors, but adjusting the screen brightness settings to higher levels can bring clarity back to normal.
PERFORMANCE AND CONFIGURATION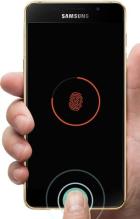 While the phone offers 16GB of default memory, it allows users to expand it up to 256GB. Notably, the SIM 2 slot is doubled to be used as an external memory slot. Also, Samsung also announced that another variation of the Galaxy A5 (2016), will have the octa-core Exynos 7580 processor, and a Mali T720MP2 as the graphical processing unit.
The benchmark scores of the device are not jaw-dropping, but the overall performance is reliable. There was no lag when switching between multiple apps, or even when opening and closing some simultaneously. The only stutter we experienced could easily be attributed to the UI since the hardware seems completely capable of handling everyday tasks.
The device also has a new fingerprint scanner integrated within that enhances the security of your data stored within. While it certainly isn't as responsive as the Apple's or Nexus devices, it does its job pretty well. As a matter of fact, the touch input is recognized quickly enough, but the device takes a moment or two to register it and respond.
CAMERA AND MULTIMEDIA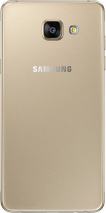 The primary camera of the device sports a 13MP camera, and boasts of features like optical image stabilization and f/1.9 aperture. However, the quality of the pictures is just decent, and given the price segment it is in, it really wouldn't be a good idea to compare it with clicks from flagship handsets. Image quality is, as mentioned above, pretty decent, thanks to the extra processing that happens in the background after you take the shot. Images taken in low light conditions are dull, mostly because of the camera's tendency to overexpose.
Pictures captured from the front 5MP camera unit are relatively soft and lack sharpness. This, we found, had a workaround – if the object in focus was as bright as the background itself, we ended up clicking pretty good pictures. Handling multimedia is accessible, and files and media can be transferred quite simply using the mini USB. The phone can shoot 1080p videos, and supports playback of various audio as well as video formats.
BATTERY AND CONNECTIVITY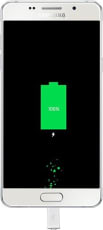 Non-removable back panels are standard in Samsung devices nowadays, and the Galaxy A5 follows in line. It contains a 2900mAh unit for powering up the phone, sufficient for you to easily sail through a day's usage. There are several modes too that allow you to monitor and encourage power efficiency.
Adaptive fast charging is another added feature, and it allows the battery to be charged from 0 to 80% in an hour and a half. However, it requires the user to employ the included charger and brick. Moreover, our tests showed the handset's backup to be better than S6, at least by 8%.
Connectivity options include the standard Wi-Fi (dual-band 802.11a/b/g/nac) feature and Bluetooth 4.1. Additionally, it also features NFC (Near Field Connectivity) and GPS+GLONASS. Further, connecting it to a computer is fairly easy, thanks to microUSB 2.0.
PROS AND CONS
Samsung is already one of the major players in the mobile industry, and its competition with other global companies have encouraged it to launch devices that target almost all price segments. The Galaxy A5 2016 features an array of impressive hardware specs but lacks in certain areas too. To give you a summary, here are a list of things that we liked on the phone, as well as aspects that we certainly would have wanted to be better.
WHAT WE LIKED
Excellent build (glass and metal body)
Full HD display
Impressive battery backup
Fingerprint scanner
WHAT CAN BE IMPROVED
The inbuilt speakers sound low
The capacitive button
Lag issues, but they can be attributed to Samsung's UI