INTRODUCTION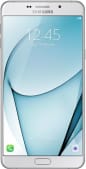 Samsung released their upgraded A series this year, and it is truly a matter of great significance. They have retained the slightly less-rounded rectangular shape from last year's A series. All of their new A series handsets have adopted a lot more gracious and sophisticated glass design, which has given these phones a great look. Samsung has added some additional variations in the size department, and the biggest of the masterpieces are Galaxy A9 and Galaxy A9 PRO. These smartphones come with a large 6-inch display. From RAM to battery size to expandable memory, everything about these phones is enormous. This article is all about Galaxy A9 PRO. Let us see about it in depth.
DESIGN AND DISPLAY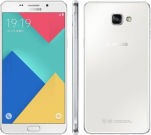 The metal design has become very familiar. Almost every second smartphone has metal in its design. The A9 Pro does not feature a metal design. It has an elegant glass exterior, which is a delight for the eyes as well as for the palms. It could be easier to crack or it might attract more fingerprints, but it sure feels and looks fancy. The design of A9 Pro is the main selling point. The phone comes in three colours: white, gold and pink gold. The gold and pink gold feature a black front. All the three variants look highly attractive. The metal rim coloured according to the variations, and Samsung has worked hard on clearing every edge in this phone. It feels genuinely good in the hand. The handset weighs only 200gm, which is quite good for a phone having such an enormous 6-inch display. The physical buttons: home, power, and volume, are easy to press. The home button has an inbuilt fingerprint scanner, which is quick and responsive. Unlike S7 and S7 edge, A9 is not waterproof.
The Galaxy A9 equipped with a 6-inch display, with a resolution of 1080 x 1920 and with a pixel density of 367 ppi. It is secured with AMOLED panel. The display is all around excellent enough. Outdoor, under the sunlight, you can use the phone easily.
PERFORMANCE AND CONFIGURATION

The Samsung's A9 Pro comes with Android 5.1, which should have been Android 6. Hopefully, in near future, it will get the update. The user interface is quite colourful and lively, which moves quickly enough. But it tends to be somewhat jerky and not so fluid in comparison to the software experience on HTC or Apple. The phone runs on Snapdragon 652 chipset, equipped with 1.86 GHz octa-core CPU and Adreno 510 GPU. It is quite a powerful phone and to help it along; there is 4GB of RAM. The internal memory is 32GB, which is sufficient and if you do not feel so, there is a microSD card slot too, which can expand the memory to 128 GB.
On the performance benchmarks, it scored 63153.66 on AnTuTu, 2575.66 on Vellamo Metal, 4539.33 on Vellamo Browser, and 4670.33 on Geekbench 3 multi-core. Overall the phone was behind Galaxy Note 5 in some places, but it was far better than Galaxy A7 and A8.
CAMERA AND MULTIMEDIA

The Galaxy A9 Pro features a 16-megapixel primary camera with optical stabilization and a quite wide f/1.9 aperture. On the front, there is an 8-megapixel selfie camera. The camera experience on A9 Pro is one of the best you might have seen. You quickly launch the camera anytime by double clicking the home button, even if the phone is locked. The camera app is also very soothing and has separate photo and video capture buttons. You can also pause and resume the video recording. It's all excellent. By default, the phone captures images at 9.6-megapixel resolution, in 16:9 aspect ratio. You can change it to 13-megapixel resolution, but the aspect ratio will decrease to 4:3. The image quality is just satisfactory. Indoor photos are good, and the dual LED flash does everything to limit the noise and preserves the scene. Indoor pictures are quite vivid and lifelike. The 8-megapixel front camera also doesn't work so well. The selfies aren't much more than decent. The images taken with the front camera are mostly blurry, and they lack clarity and colour. The video recording quality is better, which is still not far from decent.
The default music and video apps from Samsung are just enough to do their job. They aren't much attractive, nor do they have any different or new functions.
BATTERY AND CONNECTIVITY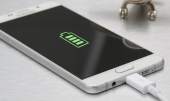 The battery packed inside A9 Pro is a 5000mAh, which is a requirement for this handset to power the huge screen. The battery life is great. With minimal usage, the battery can last up to 2 days and with regular usage, the battery easily lasts up to 1 and a half day. And if you are more of a gamer or a social media butterfly, the phone battery will be with you for a day and after that, you will have to look for a charging plug. As far as the battery benchmark is concerned, A9 scored 10 hours and 10 minutes. The battery is non-removable. You can charge the battery from zero to 100 % within 122 minutes.
Call quality is decent. Just like every other Samsung Galaxy handset, voices sound OK through the earpiece and similar is the quality for outgoing calls. The phone is a dual-SIM phone, and both the SIM slots support GSM, CDMA, and 4G/LTE. As far as connectivity options, there are Wi-Fi, GPS, Bluetooth, NFC, USB OTG and FM Radio.
PROS AND CONS
The phone has no new or different features apart from its huge size and glassy design. The size also makes it quite uncomfortable to handle the phone. The camera also lacks in quality and to be upright; it is just worth the price.
WHAT WE LIKED
Huge 6 inch Screen
Glass Body
Low Price
WHAT CAN BE IMPROVED
Difficult to Handle
Low Camera Quality
Average battery backup