INTRODUCTION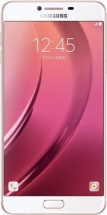 The Samsung Galaxy C7 is a new version of the popular Galaxy series of mobile phones from Samsung. This smartphone was announced in May 2016 and is expected to be released in the summer.
This phone is being promoted as one that offers enough support for a variety of different camera uses. It is especially being promoted as one of the most powerful smartphones on the market thanks to how it has a great amount of memory added to it.
DESIGN AND DISPLAY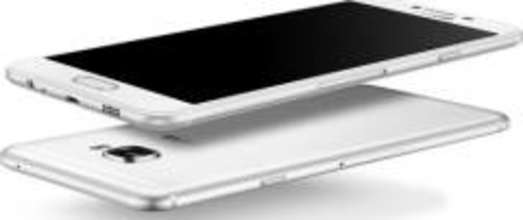 The Samsung Galaxy C7 has a 5.7-inch screen with a 1080x1920 resolution. It has a 386ppi density to create a stronger and more dynamic image. The Super AMOLED screen displays 16 million colors and can also support a backlit system. It allows the brightness on the phone to be adjusted with a simple control on the top of the screen. It allows the phone to become easier to read in any light.
The amazing part of how this phone is powerful comes from how it is a slim model. It is only 6.7mm thick while weighing 165g. It is also about 6.17 by 3.04 inches in size as the borders around the 5.7-inch screen are not too big. It is also available in a variety of colors. It will be available in silver, gray, rose gold and yellow gold colors. These work well with the fine and attractive metal features all around the phone's body.
PERFORMANCE AND CONFIGURATION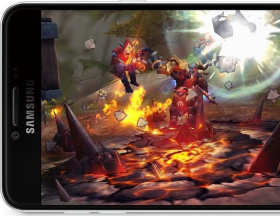 The most noteworthy part of the Samsung Galaxy C7 comes from how it is a very powerful model. Specifically, this phone has a Qualcomm MSM8953 Snapdragon 625 octa-core 2.0GHz processor. It is one of the strongest in the market today as it generates 3D images and plays back HD audio and video files quickly. The Adreno 506 GPU especially keeps the images coming from the phone looking as strong as possible.
The 4 GB RAM of memory especially allows the phone to keep on running quickly without worrying about using any extra energy. Also, it reduces the risk of lagging.
There are two different storage options available for this phone. There are 16 and 32 GB choices for people to use. The microSD card support feature in the second sim card slot also provides the user with up to 256 GB of added space depending on the size of the microSD card that is being added.
The Android Marshmallow 6.0.1 operating system is a particularly popular feature. It is one of the newest editions of the popular OS and is noteworthy for offering support for a more efficient battery to keep this running well.
CAMERA AND MULTIMEDIA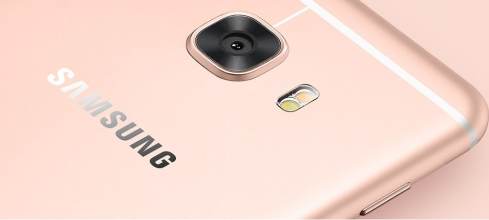 The camera on the Galaxy C7 is just as popular for how it is equally powerful. It offers a f/1.9 lens and an autofocus feature. The dual LED flash feature also allows the phone to keep this working effortlessly. It even offers geotagging and panoramic photo support. It can even record videos at 1080p in resolution for up to 30 frames per second. The resolution on the camera is especially important. It offers 16 megapixels of resolution to create intense images. The secondary camera has the same f/1.9 lens format. It only offers 8 megapixels of resolution.
In terms of playing back media, this has its dedicated YouTube app and a media player that works with high-end media files. It can play H.264 and FLAC files to go with the most traditional MP3 and WMA file formats.
BATTERY AND CONNECTIVITY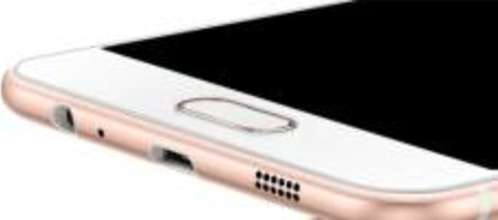 The Li-ion 3300mAh battery is an important feature on the phone to take a look at. This battery is a non-removable model that supports the Quick Charge 3.0 system, a point that allows about 83 percent of the battery to be charged up in about half an hour. It ensures that the phone will be available for quick use.
The strong connectivity points on this phone include 3G and 4G support systems alike. It should allow the phone to stay online although it can work with two separate sim cards to allow this to work fast and effortlessly.
It also works on most Wi-Fi connections and has a hotspot feature. It allows the phone to start running fast if no Wi-Fi links can be found. It even allows other devices to attach to that hotspot if they are close by.
NFC and GPS connections are also included. A microUSB 2.0 connection is also added to make it easier for the phone to link to a charging station. It can even connect to a computer if it works with a larger USB 2.0 link.
PROS AND CONS
The Samsung Galaxy C7 is a powerful option that will certainly stand out as it is released. There are still a few important pitfalls that deserve to be seen just as well. Here's a closer look at some points about this phone that need to be seen.
WHAT WE LIKED
The memory is strong enough to where the phone will not be at risk of lagging or slowing down while trying to load different programs.
This phone has a great and effective camera that will run quickly and take bright and dense pictures.
The dual sim setup allows this phone to link up to many wireless networks at a given time.
The battery charges up rather quickly thanks to the Quick Charge 3.0 feature.
WHAT CAN BE IMPROVED
This does not offer a strong glass protectant feature like the Gorilla Glass feature.
The phone may heat up at times depending on how fast it is running or how many programs are being used.
The battery cannot be removed.
The battery can drain rather quickly depending on the number of programs that are being run at a given time.
People who want to get the most out of their smartphone needs should look at what the Samsung Galaxy C7 has. This smartphone marks a huge evolution in the world of smartphones as it makes it easier for users to get online and do more with their phones.