INTRODUCTION

Samsung wowed everyone with their latest flagship, the Samsung Galaxy S7. The S7 had lots of improvements making it a powerful, stylish and all-rounder smartphone. However, with the S8 set to be released in February of next year, speculations and rumours are already floating around about what the phone might have. The latest rumours say that the phone will have a 4K screen, 6GB of Ram and even a mini projector. Sources from inside the company also say that this time Samsung will not launch a flat model and that all versions of the phone will have curved screens. In this review, we give try to predict what the phone will be like.
DESIGN AND DISPLAY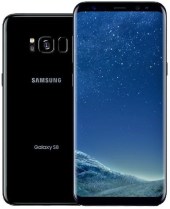 Samsung is expected to make a big overhaul in terms of the design of the phone. It is rumoured that they will let go of the home button. Instead, they will integrate the functionality of the button and a fingerprint scanner inside the screen itself.
The S8 is expected to use 5.1 inch OLED display. We think that Samsung will finally switch to a 4K display, considering that they went with a QHD panels in the last two phones in the S series. Considering that Samsung is trying very hard to sell VR, having a 4K display will be an advantage.
Samsung might stick with its Snapdragon 820 chip, as it already supports native VR. There are wide speculations about whether the phone will have a curved display or not. Inside sources say that they have already ordered a huge number of curved screens. We think that this time, they might not release a flat model and instead make the edge a unique feature just to the S series.
PERFORMANCE AND CONFIGURATION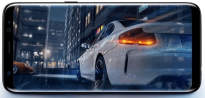 It is likely that Samsung will use both an Exynos chip and a Qualcomm chip like it did with its previous models. Both these companies have been rumoured to be working on the 10 nm build process chip which will have improved performances and take less space and use less power.
The Snapdragon 830 chip that the phone is rumoured to have will have more than 10% faster speeds than the Snapdragon 820. Even Samsung with its Exynos 8895 chip has been rumoured to have clocked speeds above 4 GHz. Whatever be the chip, the octa-core processor will mean that the phone will run at lightning fast speeds. The phone will also most probably feature a Nvidia graphics chip.
The phone is expected to have a huge 6GB RAM and an internal memory of either 64GB or 128GB.
CAMERA AND MULTIMEDIA
Samsung flagships are known for their good advanced cameras. The S& sported one of the best cameras in the market despite having a low pixel count of 12 MP. Samsung is also expected to follow suit with Huawei and Apple and have dual camera sensors to give images more depth and details. Samsung will also probably retain the Dual Pixel technology that gives faster focus time.
The phone is also rumoured to be waterproof. It is still not clear whether they will ditch the headphone jack like Apple.
BATTERY AND CONNECTIVITY

The S8 is likely to debut a USB-C type charging port. The USB-C type can transfer more power as compared to the Micro USB ports. This will give it faster charging rates. Also, USB-C type can transfer a multitude of files and run different protocols using the same port. So only one port is needed to run many functions. The size of the battery is yet to be confirmed.
PROS AND CONS
WHAT WE LIKED
WHAT CAN BE IMPROVED