INTRODUCTION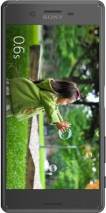 Sony Electronics has long been in the smartphone market and has earned quite a name of making dustproof and waterproof phones. One of its very new model released this year in June 2016 is the Sony Xperia X Performance Dual, which has some amazing specs. This phone is the right sort if you are looking for the latest specs and picture quality. This phone offers the latest Qualcomm Snapdragon 820 processor with a 23 MP camera on the rear which comes with 1080p Video Recording. If you are looking for the sound, this smartphone offers you Clear Audio + with S-Force Front Surround, which is the best in the market alongside Dolby Audios. The performance is brilliant with the latest Android 6; Marshmallow and 3GB RAM. The only downside to this phone is the price which we found at the moment is 46,980 because it got released this month. But if the price is not an issue this phone is exactly, what a phone lover should be looking for.
DESIGN AND DISPLAY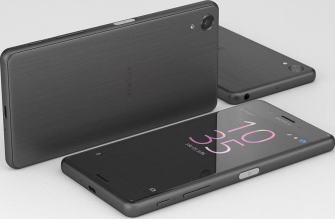 The body of the phone has dimensions of 143.7 x 7.04 x 8.7 mm and weighs around 164 g which is a bit heavy on your pockets but nevertheless manageable. As expected Sony delivers it a Waterproof phone wherein the phone is resistant up to 1.5m and for 30 minutes of time.
This phone comes in a multitude of colours including Lime Gold, Rose Gold, Graphite Black, and White. It has a 5-inch screen display with an IPS LCD touchscreen which is downfall compared to AMOLED screen displays on lower end phones. Although it tries to compensate by using Dynamic Contrast Enhancement and Triluminos display.
This phone also provides with a Fingerprint sensor put it is not currently available in the US market. The resolution is 1080 x 1920 pixels which are quite ideal with 440 ppi density. Also, Sony introduces the Style Cover Touch, which is the latest and the best giving you a frosted plastic feel rather than a metallic one.
PERFORMANCE AND CONFIGURATION

Sony Xperia X Performance Dual runs on the latest Android OS 6.0; Marshmallow. It comes equipped with the latest Qualcomm Snapdragon 820 processor, which is currently the best. The Qualcomm Snapdragon 800 series flaunts a brilliant performance and is the fastest processor in the Snapdragon line. It has up to 2.3 GHz quad core CPU processor and up to 21MP camera with a Dual Image Sensor Processor. But phones like Samsung Galaxy S7 in almost the same price range has an Exynos 8890 chipset which provides a tad bit better performance than Sony Xperia X Performance Dual.
This phone lacks a major 4k Ultra HD playback, which is major drawback considering its camera quality and chipset configuration. It runs on 3GB RAM which is not very good for high-end games but is manageable with an excess heating of the phone. Especially compared to other Xperia phones which have at least a 4 GB RAM. It has LTE Cat.9 (450/50 Mbps); Dual-band WI-Fi a/b/g/nac; GPS/GLONASS/Beidou, Bluetooth v4.2. Also, it supports a MicroSD card slot and a 32 GB internal memory. Hard to believe but this phone gives an expandable storage up to 2000 GB.
CAMERA AND MULTIMEDIA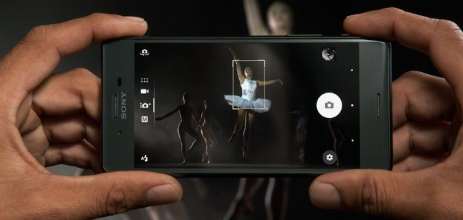 This phone supports a 23 MP rear camera and a 13 MP front camera. It's one of the amazing specs of the phone. This camera comes with a multitude of options like Predictive Hybrid Autofocus that can predict and capture an image within 0.6 seconds. It also comes to EIS; electronic image stabilization a unique feature of Sony Electronics providing videos of much better resolution. And what's even more thrilling is it lets you take underwater shots using Superior Autofocus.
One major drawback which we discovered that it doesn't let you playback 4K videos and autofocus speed is poor compared to other phones in the same range. Concerning the Multimedia it comes with stereo speakers and 3.5 mm audio jack with noise cancellation effects. It provides an average loudness although it has digital noise cancellation which is certainly a significant advantage. It also comes with Clear Audio + and S-force front surround speakers. It also comes with High-Resolution Audio Headset MDR-NC750.Also, another drawback is that it does not have a Radio, unlike other Xperia Phones.
BATTERY AND CONNECTIVITY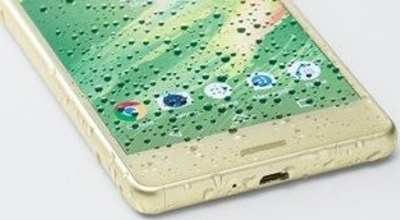 It gives a 2700 mAh Li-on non-removable battery which provides 21 hours on the phone, 7 hours of web browsing and 8 hours of web browsing. The battery capacity is way too less we expected more out such a high-end phone. It causes overheating if excessively used. But it comes with a Quick Charge 2.0 although most Snapdragon 820 processors support Quick Charge 3.0 which gives 60% charging in 30 min.
It comes with dual sim; wherein it has a Nano-sim and stands by the sim. It also supports a single sim with a Nano-sim slot.
PROS AND CONS
The Sony Xperia X Performance Dual gives you good performance and a good display. Despite being expensive, the phone has a lot of protective features like being waterproof and Gorilla Glass. It also has a lot of connectivity options and multimedia features. The phone has quite a few downsides too. In this section, we list these out.
WHAT WE LIKED
The battery on the phone is huge giving you more time with the device without having to charge it. Moreover with the Quick Charge 2.0, you can charge your phone faster.
The phone is waterproof up to 1.5 m, preventing damage from accidental spills.
The QUALCOMM Snapdragon 800 processor is one of the best in the market giving the phone a brilliant performance
Style Cover Touch gives the phone a frosted plastic feeling.
WHAT CAN BE IMPROVED
It doesn't have 4K playback.
The autofocus on the phone is very poor.
Despite the good processor, the S7 gives a better performance.