INTRODUCTION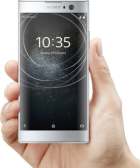 A company famous for its exotic display, smooth user interface and excellent camera units, there is hardly another smartphone manufacturer parallel to Sony. The year 2016 has seen the launch of a few more models, and one among them is the Xperia XA2. A successor to the XA launched in June last year, the XA2 has been in talks since a long time now. In similarity to its predecessor, the XA2 expected to incorporate everything that a typical user might want – nice camera specifications, and the HD display and a average processor. The use of Snapdragon 810 as the chipset was a concern for a few when initial rumours floated about the development of the device. For those unaware, the hype around the chipset was mainly because of the heating issue that this model became infamous for. However, the next generation Xperia XA2 not only addresses this problem, it seamlessly integrates with the hardware to give you a relatively smoother performance.
DESIGN AND DISPLAY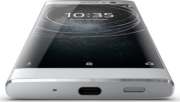 The phone supposed to sports an impressive design. The glass display seems to integrate with the body completely, and expected narrow bezels adds attraction to the overall unibody. The phone expected to features a metallic finish, rectangular shape with slightly curved edges. It also supposed to have slight vibes at the back of smartphone. The secondary camera on the front panel seems to be of 16MP unit, which is impressive feature for camera lovers. It is expected to have dual front speaker that is pretty expected from sony. It seems to introduce audio jack at the top.
The display appears to be excellent, with the 5.5-inch LCD capacitive screen supporting multi-touch (reports suggest the use of the proprietary BRAVIA® TV technology), and can support a maximum screen resolution of 1920x1080 pixels. This amounts to a pixel density of 424 ppi, which seems pretty good, and for those non-tech savvy consumers, this all transforms to bright and crisp content on the screen. As is expected of Sony's displays, wide viewing angles are no problem, and neither is reading text nor watching multimedia in bright sunlight.
PERFORMANCE AND CONFIGURATION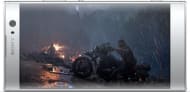 The XA2 will run on the MediaTek Helio P20 SoC chipset driven by 4GB of RAM. It supposed to couple with an octa-core processor clocked at 2.0GHz. The combination seems sturdy, and it translates to the fact that opening a lot of applications simultaneously or even switching between applications and games would not produce any significant lag. The device also features a 4GB RAM, theoretically giving currently running applications enough space to store their data. Also, Adreno 405 may act as the graphical processing unit in the phone.
The internal memory of the device is limited to 16GB, of which only about 10GB could be available to the user. However, it might provide expandable memory card slot (can allow up to 128GB) that can be used to increase the memory capacity further.
CAMERA AND MULTIMEDIA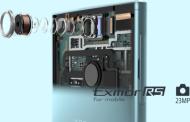 The phone is expected to have an excellent camera – a 23MP unit as the main imaging device, and another 16MP camera as the secondary one. Both units may feature LED flash, and support a maximum resolution of 4128 x 3096 pixels. Another expected added advantage is the inclusion of 4X HD Zoom, when recording 1080p videos, that may give sharp and bright videos. The front camera can very easily and efficiently perform its job of video calling and taking selfies, even in poorly lit conditions.
The camera undoubtedly may give pretty run to phone, the main one is back camera. People are expecting from Sony to come up with a new elegant design language for years now. But the expectations are limited to only simply changed materials and again is coming with rectangular phones, that may be less glossy than before.
BATTERY AND CONNECTIVITY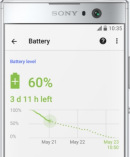 Featuring a lithium-ion battery unit, the Xperia XA2 has a limited battery capacity of 3000mAh. Taking into account the large HD display, as well as its cameras, it would be difficult to keep your cell phone going until the night with a single full charge cycle. The USB port will be USB-C type with fast charging feature.
Connectivity options expected to include 4G and 3G when it comes to networking. In terms of Wi-Fi connectivity, the XA2 is supposed to support all major standard wireless protocols, as well as Wi-Fi Direct and Hotspot. Sony has added bluetooth 4.1 support with A2DP function.
PROS AND CONS
WHAT WE LIKED
Impressive display
Excellent main and secondary camera units
Beautiful design
Doesn't feel heavy despite large size
WHAT CAN BE IMPROVED
Battery is rather modest for its specifications
More internal memory would have been better
A Better chipset could have been incorporated