INTRODUCTION
Sony announced the Xperia XA Dual smartphone in February 2016 and has released recently. It is the latest in the Xperia series of phones and is designed to be for those who are looking for a smartphone that is strong enough for one's demands without being overly complicated.
DESIGN AND DISPLAY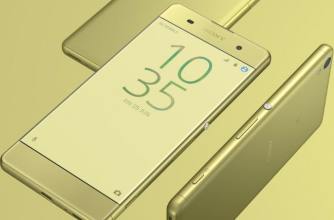 The phone is 7.9mm thick and 137.4g in weight. It offers a 5-inch 720p display screen that uses a Mobile BRAVIA Engine 2 system to display all kinds of colors on its LCD screen. It also uses a multitouch system that can read up to four fingers at a time. It all comes with scratch-resistant glass to keep the phone running well.
The curved glass display allows this phone to be easier to use. It supports a rounded look to create a brighter and more attractive style for all to use. The display also goes along the entire width of the phone. It keeps the frames on the sides from being too visible. It also keeps the phone from having to be physically larger than necessary to use all five inches on the screen.
It also comes in black, white and lime and rose gold colors. The brilliant design of the phone comes with a gentle curve that is easy to carry around and use.
PERFORMANCE AND CONFIGURATION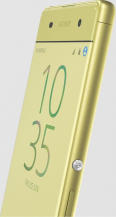 The dual name for the Sony Xperia XA Dual comes from how it works with a dual sim system. It uses a nano sim card system to prepare a good enough design without being too complicated. For the processor, the Xperia XD Dual has a Mediatek MT6755 Helio P10 processor running as an octa-core model at 2.0GHz. This 64-bit process plays some of the most detailed applications around with ease and works effortlessly to keep it going.
It also has 2 GB of RAM and 16 GB of internal memory. It can use the dedicated microSD slot to support a memory card of up to 256 GB in size. The Google Android M operating system is used here. It is short for Android Marshmallow 6.0, a popular operating system that is effortless in operation and is easy to follow.
CAMERA AND MULTIMEDIA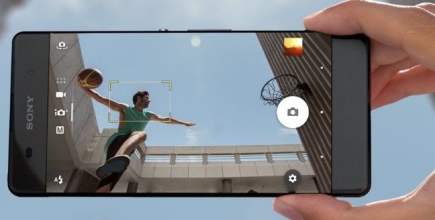 The Sony Xperia XA Dual has a powerful camera although it is not as powerful as what many other phones in the Xperia line have. The XA Dual has a 13-megapixel camera that offers and LED flash feature, a phase detection autofocus feature, and a 1/3-inch sensor. It also records 1080p videos at 30 frames per second.
Although this is a rather strong model, this is not as strong as what people can find on other Sony phones. It is not as powerful as the 23-megapixel camera that the Xperia X has or the 21.5-megapixel density of the Xperia M5 Dual. The 8-megapixel secondary camera has a quarter-inch sensor and also records 1080p videos. It is weaker than the 13-megapixel secondary camera on the Xperia X, but it still has an effective design that is easy to use.
The sensors on both of these cameras on the XD Dual use strong sensors to identify the lights in an area. It Improves how well the cameras are capable of taking images in some of the darkest conditions. It also runs with many multimedia playing devices similar to what is used on many other Android phones. It includes a separate YouTube application among other popular features.
BATTERY AND CONNECTIVITY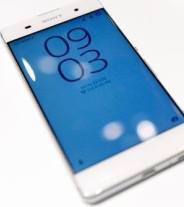 Sony markets the battery on the Xperia XD Dual as one that can last for up to two days. It runs on a non-removable Li-ion 2300mAh battery. While the battery does not appear to have too much space on it, the energy management system on the phone works to keep this from using more energy at a time than what is necessary.
While this can play about 55 hours of music on a full charge, it can handle about ten hours of talk time on most networks. The standby time is even longer as it can last for at least 450 hours on standby mode on a 2G or 3G network.
Speaking of networks, this can work on an LTE 4G network as well as 2G and 3G networks. It also supports most Wi-Fi networks and has Bluetooth 4.1 support to link this to more wireless devices quickly and effortlessly. NFC and GPS support are also included in this phone.
PROS AND CONS
The technology that this particular phone comes with is stunning and makes for a popular choice. Still, there are a few pointers about the Sony Xperia XD Dual smartphone that people should think about when it comes to looking at this phone to see if it is right for one's overall desires. It is especially good to see these points in light of how the camera on this different is different from what many other models currently have to offer.
WHAT WE LIKED
The connectivity on this phone is very easy to use and control.
The curved display allows the phone to be easier to use and read.
The battery is very responsive.
The camera runs quickly and has a strong design.
WHAT CAN BE IMPROVED
The display does not work with an LED backlight to make it easier to see.
The phone's camera is not as strong as what other comparable models have.
The battery uses too much power when it is on a stronger network, particularly on a 4G network.
The video files that are recorded by the camera take a bit of time to load up and play back. This could be because of how much disk space they can take up.
The Sony Xperia XD Dual smartphone is a good option for people to find when they are looking for efficient smartphones that are powerful and capable of doing more. It has a great processor and efficient camera while also offering enough disk space. The support for many connections is an especially popular part of the phone to see.