INTRODUCTION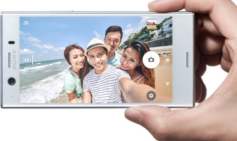 When we are talking about Sony, the first thing that pops into our mind is music. Sony has been notoriously famous for it's the musical flare it brought to its device. Earlier this year, there were rumors of a flagship level phone being released from Sony. They were supposedly working on three such device, of which two were flagship level and one was a mid-range. The smartphones were supposed to be unveiled at the IFA 2017. There is still some time before the launch i.e., somewhere around September. Till then we numerous specs have been leaked all over the internet, some of which will be discussed right here.
Sony boasts on making some decent mid-range and smartphone devices. Their attempt at making entry level phones proved almost useless since the devices were not optimized and started lagging after 6 to 7 months of usage. We are hoping that this time around, Sony optimizes their devices a little better than the previous ones.
DESIGN AND DISPLAY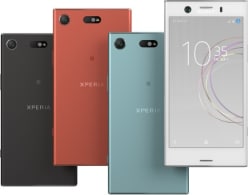 The Sony Xperia XZ1 is by far the most powerful smartphone among the three that are going to be released at the IFA. Some are even saying that it will go onto to become the most powerful in the whole lineup and we will be the judge of that.
With an expected of somewhere around 40k, the Xperia XZ1 boasts a 4.6-inch screen IPS LCD screen. A 4.6-inch screen? Does anybody use that size anymore? According to a survey, people nowadays prefer a screen size of at least 5-inch. The entry level lineup has also discarded with the concept of below 5-inch displays. And here we have Sony dishing out a 4.6-inch device at 40k. Not sure of the impact this will have on the market.
Moving on, it has a fullHD 1080 x 1920 display with a pixel density of 401 ppi which is quite decent.
PERFORMANCE AND CONFIGURATION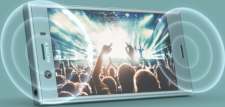 Sony devices aren't known for their performance. Although the Z1 appeared to be snappy and super responsive at first, after some heavy usage the device slowed down considerably. We are hoping it not to repeat with this device.
The leaks may have surfaced all right, but in terms of the chipset, all we were able to gather is the details of the processor. Under the hood, the XZ1 packs an octa-core Snapdragon 835 processor, clocked at 1.5 GHz. The graphics processor wasn't unveiled but we are speculating it to be the Adreno 540 since it is the latest one available in the market. The device will come with 64GB inbuilt storage and 4GB of RAM which is quite decent. There will also be the option for an expandable memory solution all the up to 256 GB.
No one can argue that the XZ1 seems to pack enough firepower and also at 40k, this is the basic expectation from any device.
Although they aren't too good to be true, these details are subject to change anytime in the following few months, so don't rely on them too much.
CAMERA AND MULTIMEDIA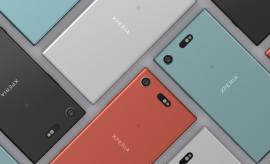 The camera is yet another strong point of the Xperia series, and in the case of the XZ1, it won't be any exception. On top of that, the device has IP68 certification, which means it is water and dust proof. Once again. Say hi to those underwater selfies. The XZ1 is supposed to pack a 19-megapixel rear shooter and an 8-megapixel front shooter. Right now, besides the basic shooting power, we don't have any other info about the device.
19 megapixel is some decent power, and since the device has a fullHD resolution, we are also expecting full HD recording capabilities at 1080p@30fps. It may also go higher all the way up to 60 frames, but we aren't sure of it.
BATTERY AND CONNECTIVITY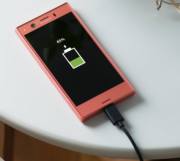 This particular section is where a lot most people will frown when buying this device. The Sony XZ1 is powered by a measly 2800 mAh Li-Ion battery. Yes, people you heard it right, a 40k smartphone is rocking a 2800 mAh battery. Honestly, I am surprised to see how the little battery is going to and its ground against the monstrous Snapdragon 835. Sony may be packing a lot of power, but without a sufficiently powerful powerhouse, it may very lack to deliver it true potential.
PROS AND CONS
WHAT WE LIKED
High-end processor, Snapdragon 835
Camera seems very powerful
4GB of RAM
WHAT CAN BE IMPROVED
A better battery can be installed
4.6-inch display is too small for android