INTRODUCTION

Videocon has released a new smartphone in its Krypton line of phones. This line is popular among those who are looking for choices that can operate fast.
This phone, in particular, is the Videocon Krypton V50DC, a phone that was released in April 2016. This choice is small in size and yet holds a processor that runs applications quickly and prevents lagging before it can be a substantial threat to the user.
The phone operates as a basic entry level choice. It is effective enough for most people to use but it should be checked appropriately based on how well it might work for people who want a smartphone that is ideal for many basic requirements.
DESIGN AND DISPLAY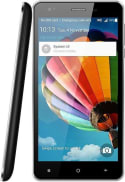 The design on the Videocon Krypton V50DC is made with a basic plastic body with a traditional physical display. That display, in particular, offers a series of buttons on the base with a home button and a separate settings button included. The phone fits well in the user's hand although it isn't anything far too special in terms of how well it might work.
The 5-inch display has a 480x854 resolution. It creates a high-definition display that isn't too detailed but is still strong enough to work for most purposes when trying to get online. The display works with an LCD setup that is easy to load up and keeps blurring effects from being a real issue as it is used.
PERFORMANCE AND CONFIGURATION
The Videocon Krypton V50DC has a 1.3GHz quad-core processor. The Mediatek MT6580 runs well to keep programs from lagging and should do well when playing back high-definition media files.
It has 1 GB of RAM to help with most multitasking functions. It is not as stacked as many other high-end smartphones, but it should still be enough for those looking for a phone that runs quickly and effortlessly.
It also has an 8 GB disk drive. It should be enough for most people, but it could expand with a 32 GB microSD card. It can be added directly to a sim card space.
The Android 5.0 operating system is also included. This operating system is not as detailed as what other phones with newer editions of the OS have, but it still works well for many intentions and is very easy to use.
CAMERA AND MULTIMEDIA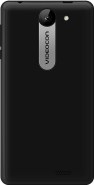 People looking to take photos with the Videocon Krypton V50DC should particularly look at the 8-megapixel camera that it comes with. This camera is good enough for most uses thanks to how it offers a strong setup that isn't too complicated. The operating system works with a strong series of control features including a few different zoom, focus and brightness controls. Everything on the program is clearly labeled so people should certainly have an easier time with taking photos.
It also works with a 5-megapixel front camera. It will load up quickly for selfie purposes. It also uses some of the same controls as the larger rear camera. It also works with a stabilization feature to keep blurring effects from being a serious threat as the phone is trying to read what it is going to take a photo of.
Various media players are added to the Android OS with a strong emphasis on playing back YouTube videos. The separate YouTube video player will link to YouTube servers and have an easy time with playing back videos in the best quality possible. It can also link to one's account if needed.
There are also separate players for assorted video and music files. It especially works for those who want to play back high definition files.
BATTERY AND CONNECTIVITY
The battery is a 3000mAh model that runs for hours on end. A microUSB cable can be attached to the phone to charge up the battery. It can also link to a larger computer if needed to not only power up the battery but to give the user better access to different files on the phone.
The connectivity options on the Videocon Krypton V50Dc include a 3G setup and Wi-Fi support. Bluetooth signals can also be supported on the phone. An FM radio signal can also be received by phone although this works best when the phone gets clear access to such signals without being hidden away.
An accelerometer and proximity sensor is also included on the phone. A GPS receiver is also added to link up to the map system to help find real-time information on one's location. It can also work online as it can link up to different computers.
PROS AND CONS
People who are looking for basic smartphones can certainly find plenty of things to enjoy about the Videocon Krypton V50DC. There are a few problems with the phone that should be discussed as well. Here is a look at a few of the basic points to see on this unit.
WHAT WE LIKED
The screen is clear and easy to read for many intentions.
It is very easy to load up the camera and make it functional for a number of purposes.
The battery lasts for a good amount of time and works with enough power for a single day on average.
The charger and USB cable that comes with the phone are both very easy to use and set up.
WHAT CAN BE IMPROVED
The phone does not offer support for 4G networks.
The camera is not as strong in terms of resolution as what other smartphones have to offer.
The display doesn't have a brightness feature that is all that easy to adjust and use.
This is a rather thick model at about 10.2mm in depth, thus making it harder to carry around in some instances.
The Videocon Krypton V50DC will be a good choice for people to think about as they are looking for smartphones that are appropriate for their many needs. The phone has a processor that runs applications well and offers support for many different networks. It can take in a large amount of storage space as well.