INTRODUCTION

The Vivo Y31A is designed as an entry-level smartphone that is easy to use in most cases. It is a basic smartphone option when compared with other choices in that it doesn't have too many exciting bells and whistles. Still, the phone will certainly do the job for anyone who wants a simple phone that is easy to access and isn't all that problematic.
It is a smaller model that is easily compact and simple for all to carry around. It should be ideal for those who want something that is small and yet strong enough to get the job done.
DESIGN AND DISPLAY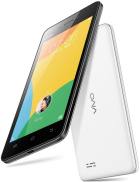 The small body of the Vivo Y31A is an essential part of what makes the phone stand out. It has a 4.7-inch screen while being remarkably small enough to fit into one's pocket. It is 8.3mm thick and about 137.2mm long. It is also 141g in weight so it should not add too much weight or pressure onto one's pocket as it is being carried around.
The phone has a few small buttons on the bottom part. These buttons are to help people go back, get to a home screen or open up a settings menu. These buttons are responsive to one's touch. Meanwhile, the top area has a camera lens and speaker to create a simple setup for one's entertainment use.
The screen also has a 540x960 resolution on its IPS display. It provides the user with a clear display that is easy to see in many spots. It also goes well with the plastic body with a slight metal trim on the corners to create a cool and stunning look.
PERFORMANCE AND CONFIGURATION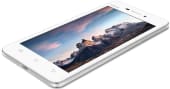 The Qualcomm Snapdragon 410 chipset is the key feature of the phone to see in terms of its performance. It is a quad-core processor that also runs with 1 GB of memory.
It offers 16 GB of internal memory space so it should be easy to make this work for many purposes. The memory can be expanded through the secondary sim card slot as it can take in a microSD card of up to 128 GB in size.
It runs with the Funtouch OS. It is based on the Android 5.0 base and has a more vibrant look that is simplified in terms of how the user can manage it. It is a brilliant OS option that should be suitable for most people who want to use an option that is efficient and suitable for many demands.
CAMERA AND MULTIMEDIA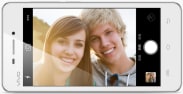 The rear camera is an 8-megapixel model while the front camera is a 2-megapixel unit. Each has a clearly organized lens that takes in plenty of light and space to create a better total look. The operating system has a simple camera setup program that makes it easier for the phone to be adjusted in many ways based on what the user might prefer to stick with.
The multimedia functions are similar to what people might normally get off of the Android operating system. That is, it offers the various basic interactivity and control features that people have come to expect out of the Android OS including media and video players that work with many file options. The dedicated YouTube application will certainly do well for those who want to stay online and do more on the phone.
BATTERY AND CONNECTIVITY
The 2100mAh battery on the Vivo Y31A is a non-removable model that should be powerful enough for a majority of demands that one might hold when getting a phone ready. The phone is particularly insulated well so it will stay in place and keep from being far too hot.
There are many different connectivity options featured on this phone. These include the 4G, 3G, and Wi-Fi connectivity options. Each can be adjusted through the operating system. The dual sim system especially makes it easier for the phone to work in many forms. Still, the dual sim system will only use one sim card if a microSD card is added into the phone to expand upon the data being included here.
There are some added sensors to make the phone more functional as well. These include sensors like the GPS sensor to identify one's location in real time and a proximity sensor to detect when someone is near the phone or if it needs to have its brightness adjusted for any purpose.
PROS AND CONS
The functions of the Vivo Y31A make it a popular choice among many who are looking for good mobile phones, but there are still a few problems with this phone that need to be addressed. Here is a look at some of the positive and negative aspects of the phone.
WHAT WE LIKED
The operating system is simple and easy to work with.
The expandable memory system is easy to work with and can manage a large amount of data at a time.
The 4G support is easy to use and link up to.
The processor is fast enough to keep programs running without worrying about lagging issues.
WHAT CAN BE IMPROVED
There are a couple of assorted unnecessary programs on the OS that take up a bit of disk space on the phone.
The cameras aren't as high-def as people might wish they could be.
It can take a bit to get to a network if only one sim card is being used at a time.
The lack of memory keeps the phone from being able to handle a larger number of applications at a single time.
The Vivo Y31A will certainly be good for people who are looking for different phone options that are small and compact and yet easy to use. The simple user interface and the easy to handle controls make this a good phone to have. Meanwhile, it has enough storage on it to make it functional for an extensive variety of many purposes one might hold with it. Be sure to consider this phone when finding an option that will stand out and be efficient for one's demands.