INTRODUCTION

The Xiaomi Mi Max was released in May 2016 and comes with an extensive variety of different forms. These include various types that come with various amount of memory and disk space. The phone is a popular choice for how it offers a variety of design choices to fit one's app needs. It is the newest phone in the Mi series of smartphones from Xiaomi. It is an evolution from the 3, 4 and Note phones from the same line and will certainly make or a popular choice for all those who want to find a quality phone for those who want an exciting option.
DESIGN AND DISPLAY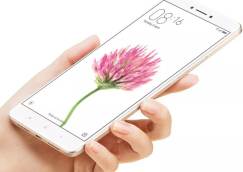 The first thing that people will notice when looking at the Xiaomi Mi Max is its massive screen. This smartphone has a 6.44-inch screen, a picture that is more than one and a half inches larger than what the iPhone 6S offers. The larger screen makes it easier for people to watch high definition videos and control various gaming apps. The reading app also makes it easier for more parts of a page to appear on the screen at a time, thus reducing the need to flip always from one page to the next. Also, the screen is a 1080x1920 HD screen that offers a 342ppi density. This IPS LCD touchscreen supports sixteen million colors. The borders on the top and bottom are rather minimal too. The phone is 6.81 inches in height so it should not create large block edges. This 203g phone accentuated with a firm plastic body. It has a slight metal backing to it to keep the body from breaking apart.
PERFORMANCE AND CONFIGURATION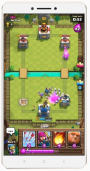 The high-performance processor in the Xiaomi Mi Max is a Snapdragon 652/650 processor from Qualcomm. It uses a quad-core 1.4 GHz Cortex A53 and quad-core 1.8GHz Cortex A72 that makes it easy for the phone to run more apps rather quickly. The Adreno 510 works with a series of traditional PC graphics generation features to make the phone easier to load up well. It also comes with a variety of different memory and disk space options. It is available in forms that offer 2, 3 or 4 GB of RAM. There are also models that work with 16, 32, 64 or 128 GB of disk space. Each phone uses a microSD slot in the sim 1 slot to add up to 128 GB of additional disk space. The MIUI 8.0 interface used on the Xiaomi Mi Max. It is more streamlined and easy to use the system that is easy to follow. The MIUI interface based on the Android 6.0 operating system. It Improves how well the phone runs and offers the simplified look.
CAMERA AND MULTIMEDIA

The 16-megapixel primary camera uses a phase detection autofocus feature and a dual LED flash. It has a touch focus and geo-tagging feature and even uses face detection to make it easier for the phone to load up well. There is also a 5-megapixel secondary camera featured on the other end of the phone. A compass and accelerometer included on the phone. A fingerprint scanner is also included to allow the phone to be locked and opened using biometrics, a process that is more advanced and easier to use than what other options offer.
BATTERY AND CONNECTIVITY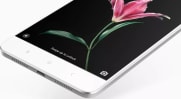 An important part of the Xiaomi Mi Max to see is the powerful 4850mAh battery. The phone runs for a long time thanks to its Li-ion battery and also charges up rather quickly. There are several connectivity options to find on this phone to make it easier to run. For starters, it uses 2G, 3G and 4G bands in many forms to make the phone easier to use for online connections. The 4G connection operates with download speeds of up to 150 Mbps to allow the phone to run fast and download data quickly. The Wi-Fi support works with most connection standards. The Bluetooth 4.2 support feature also helps with keeping the phone active and ready for use on a variety of different wireless connections. A GPS signal could read alongside an NFC connection for mobile payments and an infrared port. The design of the phone and its ability to support more functions at a given time make it an outstanding choice for all to find when using a phone that runs effortlessly.
PROS AND CONS
The design of the Xiaomi Mi Max and the various configurations that it uses make for an attractive phone option that people are bound to enjoy working with. Still, there are a few problems with the phone that we will see when it comes to finding a choice that is suitable and attractive for many needs. Here is a look at the pros and cons of this phone and what makes it stand out above many others.
WHAT WE LIKED
The phone runs fast without any risk of lagging.
The large screen makes this very easy to read from many angles.
The camera has a strong resolution rating for most picture needs.
The operating system runs effortlessly and has a simple interface based on a more stable version of the Android operating system.
WHAT CAN BE IMPROVED
The weight of the phone is rather large.
The lack of an LED bulb keeps this from being easy to configure in terms of its brightness.
It is not too easy to take video files with this.
The operating system takes up quite a bit of disk space on the phone's hard drive regardless of how big that drive is.
When finding a phone in many forms, the Xiaomi Mi Max will certainly be an ideal choice. This smartphone is strong enough for most online usage needs, but it also comes in many forms based on the memory and disk space that can be supported. By using this phone, users can get online quickly and start doing more. The large screen and battery space on this phone especially allows it to run fast.