INTRODUCTION

The Xiaomi Mi Note has proven itself to be a viable option among smartphones since it was released nearly a year ago. The Mi Note is designed with more than enough impressive features to make it work right. It especially has an effective display that makes a real difference. This is a good choice to find although it helps to get a much closer look at some of the assorted features that this phone has to offer.
DESIGN AND DISPLAY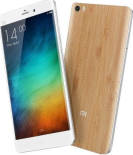 The Xiaomi Mi Note has a 5.7-inch full HD screen. It's all designed with a 6.95mm frame to keep it sturdy and intact. The front and back glass panels are also fully curved to create some of the best looks around. The body itself is designed well enough to create a sharp curve that is intense and unique.
The technical aspects of the display are rather impressive. In addition to its 1080p screen, it has 1400:1 contrast ratio, 386ppi resolution and a 95 percent NTSC color range. This ensures that the best and most detailed colors will be produced, thus establishing a stronger look.
PERFORMANCE AND CONFIGURATION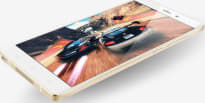 The powerful display deserves a strong processor and other technical features. Fortunately, this has a Snapdragon 810 processor from Qualcomm. It runs on a quad-core 2.5GHz processor with 3GB of RAM.
The eMMc 5.0 internal memory on this phone is either 16 or 64 GB depending on the choice one takes. A microSIM and nanoSIM card can be included for added functionality although these could work with some added memory cards to expand upon the memory on this phone.
The MIUI 6.3.13 system is used as the interface. It runs on the Android 4.4.4 base. A Lollipop update may be made available in the future although it's unclear as to whether that will happen.
CAMERA AND MULTIMEDIA
When aiming to get a great shot, the 13-megapixel camera will certainly be ideal. The Xiaomi Mi Note uses this camera with an optical image stabilization feature. This also uses a powerful autofocus feature and a 6-element lens to create clear and crisp shots of anything. The Philips two-tone LED flash feature also keeps shots detailed.
The 4-megapixel secondary camera uses an f/2.0 aperture. It can also support 1080p video recording.
BATTERY AND CONNECTIVITY

Those looking for an option that works for a while will certainly enjoy using the phone. This battery has 3000mAh capacity with a minimum capacity of 2900mAh. This Li-ion battery from Sony and LG is designed to ensure that the battery will not suffer from any memory loss over time.
The phone especially works with up to 34 hours of talk time on a 3G network. It can handle 10 hours of HD video playback and 18 hours of audio playback.
From a connectivity perspective, this works with Bluetooth 4.1 and HID support. It is a dual-band Wi-Fi supported phone as well. It works with 2.4 and 5GHz links.
PROS AND CONS
WHAT WE LIKED
The design on this phone is very easy to carry around.
The processor is amazingly responsive and fast.
The display screen is big enough to where the surrounding frame will not get in the way of a good experience.
WHAT CAN BE IMPROVED
The camera is not as detailed as what many other models have these days.
The memory could use a bit of an improvement. It's not easy to expand that memory either.
The Xiaomi Mi Note will be an ideal choice for those looking for a strong smartphone. It uses a great arrangement that should be easy to work with and far from complicated.