INTRODUCTION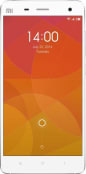 Imitation is a very sensitive topic in the tech world, and only a few manufacturers are as imitative as the Chinese company Xiaomi. This company has been branded by many as "The Chinese Apple", as they have adopted not one but many of their rival's tactics with ultimate success. Xiaomi MI4 does not feature much originality as well. To be upright, it is possibly one of the most unashamed copycat phones the tech world has ever seen. Xiaomi MI4 almost exactly looks like Apple's greatest iPhone 5 or iPhone 5S. And despite such flagrant plagiarism, Mi4 has been one of the best Android devices on the market.
The Mi4 has incredible power along with impeccable build quality and excellent software, and all this is for such a low price. Let us talk about this smartphone in detail.
DESIGN AND DISPLAY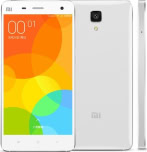 The Mi4 looks exactly like an iPhone, and there is no getting around it. It has Metal chassis which gives a premium feel, which is usually missing from Android phones. On the back, the Xiaomi has deviated a little bit from the Apple's design. They have used a convex plastic panel with the camera aligned at the center. The back panel is removable, but can only be removed by a suction cup. It is something which not everyone knows, and you can replace it with another one to give your Mi4 a unique feel.
The screen size is 5 inches, and the Mi4 smartphone feels tall and thin, exactly like an iPhone. The narrow bezels featured on the sides of the display provide an almost edge to edge screen horizontally. With 8.9 mm thickness, the Mi4 looks slender and elegant, but the bulge on the rear panel makes it feel a little fatter in your hands than it is.
On the sides, there is a Micro SIM slot, power button, and a volume key. The power key placed beside the volume rocker. On the top, there is a 3.5 mm headphone jack and the IR blaster which can be used to control your TV and other things. The speaker placed at the bottom, along with a MicroUSB slot for data transfer and charging.
Mi4 has a 5 inch LCD with a 1080p full HD resolution. The smartphone's screen is easy to view in direct sunlight, and you cannot see individual pixels, thanks to the 1080p resolution.
PERFORMANCE AND CONFIGURATION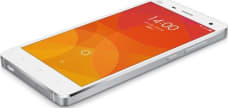 The Xiaomi Mi4 launched in two different configurations. One only supports 3G and the revised model supports 4G. Apart from that, everything is same in both the phones. It has dual band 802.11 a/b/g/nac Wi-Fi, GPS, IR blaster and DLNA support. Mi4 lacks the NFC chip, which was present in Mi3. According to the Xiaomi CEO Lei Jun, NFC is something which used by only one percent of the Mi3 users, and it has been removed from Mi4 to keep the costs low.
The main specs of Mi4 include a quad-core 2.5 GHz Snapdragon 801 chipset, along with Adreno GPU and 3GB RAM. Such specs make gaming on Mi4 quite enjoyable. The 3D games like Asphalt 8: Airborne run at an impressive pace with post-striking details, thanks to the 5 inch 1080p screen. Xiaomi has built and used a fast version of Android with MIUI v5, which used with a powerful CPU and a large reserve of RAM, which in turn helps in facilitating a silky smooth experience. It has Android 4.4.2 which comes with a broad range of differences. It has no app drawer. You can arrange the apps in various folders to keep things tidy, as they are all laid out on the home screen. Core apps like Google Mail, Google Docs, and Google Calendar, etc. are all absent. Most of the units sold in China do not even have Google Play store installed. You have to access all your content via Mi market, which is owned by Xiaomi and is in Chinese language only. It is frustrating and not at all conducive.
CAMERA AND MULTIMEDIA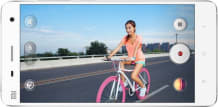 Mi4 has a 13-megapixel primary camera which is supported by an LED flash. The camera listed as the Sony's Exmor IMX214 on the specification sheets of Mi4. The camera quality though is not very good. Indoor photography has usual problems like washed-out colour, aggressive flash which over saturates the images with light, and fuzzy details. The camera has a broad range of features like HDR, panorama and burst shooting. The primary camera shoots 4K videos as well. There is also manual focus. On the front, it has an impressive 8-megapixel camera, which is a very handy edition.
BATTERY AND CONNECTIVITY
The battery used in Mi4 has a capacity of 3080 mAh, which doesn't quite mean a longer battery life. When checked, the Mi4 lasted for a day on a single charge, which is quite similar to most of the Android smartphones. There are two power modes offered in Mi4. First is "Balanced" which is the default choice. The other one is "High Performance", which gives impressive results, but apparently sucks a lot of stamina. But to be fair, Mi4 is so swift, that even in Balanced mode, the phone remains responsive and amazingly fast. The battery is not removable, although you can have a look at it by removing the back panel.
For connectivity, there are two models. One has 3G and the other offers 4G. Both of the models have dual band 802.11 a/b/g/nac Wi-Fi and Bluetooth. There is no NFC.
PROS AND CONS
Mi3 was a very Chinese phone, mainly aimed at the Chinese audience, and same is the case with Mi4. It is possible to install all the Google apps, but there is always the trace of Chinese text here and there. Apart for these voids, there no denying that it is an incredible smartphone.
WHAT WE LIKED
Smart Design
Outstanding Value
Very fast
WHAT CAN BE IMPROVED
Different variant for 4G
No microSD slot
Import Challenges