INTRODUCTION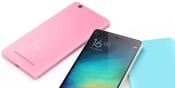 When Xiaomi launched the stripped down version of its Mi 4 smartphone dubbed Mi 4i, its global ambitions became pretty clear to everyone. Now an year has passed since its launch, and as you may know already, an year marks a long time in the smartphone industry where new models are launched almost every day. So one year down the road, is Mi 4i still the best "affordable flagship" in the market, as company had marketed it? Leave best, is it even relevant? We try to find out in our review.
DESIGN AND DISPLAY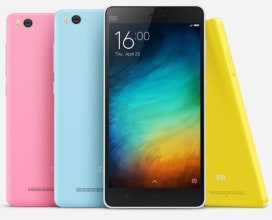 Despite bearing the name of its big bro, Mi 4i is a lot different from Mi 4 in almost every aspect, including design. The premium metal and glass on the back and sides have been ditched for matte polycarbonate to make this phone more affordable, but it has still got a great build quality. The back of phone has got anti-grease coating, which doesn't allow dust and ink to stick. The device has been launched in several colors, namely black, white, orange, blue and pink. Back covers are available in other designs and colors if you need more choice.
On the front side of phone there's a 5-inch Full-HD display (441 ppi). Everything looks crisp, clear and vibrant in it. Sunlight legibility is great, and same can be said regarding viewing angles as well. It's also protected by Corning's scratch-ressistant glass, so overall build quality of this phone is robust.
PERFORMANCE AND CONFIGURATION

The internals of this nicely built phone are equally nice to have. It comes with a second generation 1.7GHz octa-core Snapdragon 615 CPU, 2GB of RAM and Adreno 405 GPU. While these specs are certainly not what you'd get with other flagships, they're far more powerful than you can imagine. Everything runs smoothly from multitasking to gaming. It rarely heats up, except for a few occasions when you perform resource hungry tasks for a long time.
The company has loaded this phone with its MIUI 6.0 ROM based on Android 5.0 Lollipop. And while it's a heavy ROM that consumes as much as 1GB of RAM, it's surprising to see how smoothly the phone operates. You won't have any trouble with it.
The phone comes with 16GB of internal memory and unfortunately, there's no microSD slot in the device. Call quality is awesome, and so is the speaker on its back, which sounds loud and clear enough for the purpose of video calling. Overall there's nothing to regret about the performance of this phone, though you may be slightly unhappy with the memory thing.
CAMERA AND MULTIMEDIA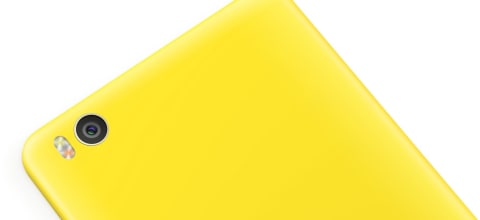 The 13MP primary camera of Mi 4i is capable of capturing some great shots. The images come sharp, crisp and with a good amount of light. There's also an advanced HDR mode in this device, which can further enhance the details of images. The f/2.0 aperture and five element lens being proudly touted by the company are indeed some powerful things.
On the front there's a 5MP selfie camera, which is awesome for capturing selfies. The company has also provided it the assistance of Beautify feature to generate decent selfies, but sometimes it tends to be too aggressive (specially with wrinkle removal and skin smoothing).
As always, Xiaomi has loaded its own multimedia apps in the phone (i.e. Music) and Google's own multimedia apps (i.e. YouTube and Play Music) are also present. The device is great for multimedia consumption, thanks to its Full-HD display and performance power.
BATTERY AND CONNECTIVITY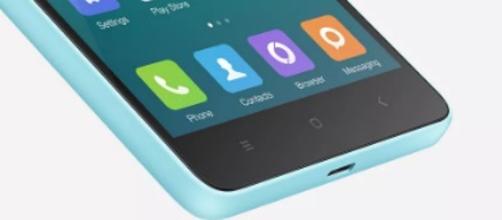 Mi 4i packs a massive 3,120 mAh battery, which according to company is capable of providing all-day batter life to this smartphone. Company also claims that it can provide HD video playback time of 11 hrs and 3G talk time of 35 hrs. And fortunately, in our tests we found these claims to be very true. Most of the times you'll rarely end up draining the full battery of this phone before 12 hrs, no matter what you do. But if that rare occasion ever arrives, the phone has also got QuickCharge technology that can charge your device from nill to 40% within an hour.
The phone is 4G LTE compatible, and since it's purposely built for India, it supports Indian LTE bands. And unlike some other phones that can't support 4G on both SIMs simultaneously, this one can. Other connectivity features include 802.11 a/c Wi-Fi, Bluetooth 4.1 and GPS.
PROS AND CONS
Xiaomi has produced a great mid-range version of its Mi 4 smartphone, which is awesome for most day-to-day tasks that anyone may want to do on his/her phone. The company is proudly marketing it as an "affordable flagship for emerging markets", and it certainly fulfills that criteria.
WHAT WE LIKED
Decent build quality and design
Awesome display
Great camera setup
Long battery life with QuickCharge
Powerful performance
WHAT CAN BE IMPROVED
Lack of Image stabilization
Lack of expandable storage
Non-removable battery
Based on these findings we can say that currently Mi 4i is the one of the best value-for-money phones that one can buy in the mid-range segment. However, it could've been much better with some expandable memory. Lack of internal storage is perhaps the biggest compromise that one needs to do if he/she purchases this smartphone. But if that thing doesn't bother you, you should certainly give this beast some serious thought before purchasing other devices in the mid-range segment.