INTRODUCTION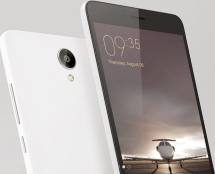 Xiaomi has successfully taken up a good percentage of the mobile market in China, Indonesia and India. With its smooth user interface and seamless performance it is known as "the upcoming Apple of the East." The success of Redmi completely depends on the consumer ratings. Over the years xiaomi has offered best features, hardware and camera specifications within budget.
Nevertheless, it became the favorite of the consumers, mostly by the spread of word. Recent economic news has revealed that it has sold over 1.5 million pieces already in China, within a fortnight of its presence in the market. Additionally, the hardware use in its phone synchronizes very well with the software and hence such outstanding performance.
DESIGN AND DISPLAY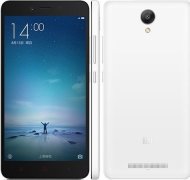 Needless to say, Xiaomi follows Apple in terms of features and you can always find similarities in most of the aspect. The main body is made up of plastic, has a removable battery of 3060 mAh battery, with dual micro sim slots and micro SD slot for memory expansion. The display area of the phone is fully black.
In the end, you will find three red buttons for navigation, which covers all the multi-functional activities. Since the back is made up of matt plastic; it reduces the chances of slipping. The front camera has LED flash and could use for low light images. The screen is roughly 5'5 inches, and it makes video watching a pleasurable experience. On the back, just like apple you can find the MI logo in silver color.
Around the edges, there is the volume and the power buttons. On the right hand, you will get the 3.5 mm headphone jack. Now, for music lovers, it comes with Dolby Digital surrounding sound that gives songs a very surrounding experience. The charging part is at the bottom. It can support both Micro-USB port A and Micro-USB port B connector. The connector is of upgraded version and makes the transfer of files from devices at lightning fast speed.
The phone is only 8mm thick and weighs roughly about 160 Gms. Therefore being a note it is relatively thin and light. Moreover, it adapts itself to the palm of the hand completely. The plastic may give a little less premium feeling to the users but the specifications, user ability provides you with the value for money.
Now, speaking of display it has IPS LCD panel that gives high color full HD resolution of 1920x1080 pixels. With its 5.5 inch display, it has got the pixel density of 401 ppi that makes each and every image quite vibrant and attractive. As per the user ratings, video and images have got full clarity. In addition to it, the color replication and contrast ratio are at par.
Obviously, you cannot expect full clarity even under direct sunlight, but calls and messages are readable if you keep your phone in proper brightness ratio.
PERFORMANCE AND CONFIGURATION
With such modest pricing, you cannot ask for more from Xiaomi. It comes with some whooping specifications that will impress you for sure. It is power packed with Helio x10 MediaTek 64-bit Octa-core processor. You can find octa-core processors in high-end mobiles but with MI you can enjoy continuous operations. It has got 2 GB of RAM.
Now, let me make you understand how octa core and 2 GB can benefit you. Octa core processor means that you can do multitasking. At the same time, your phone won't stop or get rebooted, the normal condition that you may face with low model mobiles.
Octa core processor works simultaneously with the RAM and gives the best support possible. It means now you can easily switch in between applications, games and even take phone calls. Moreover, you can start using the games from the point you have left it. Just imagine so much user-friendly features with such pricing!
There are two storage options available in, i.e. 32 GB the primary model and the 16 GB storage, the basic one. No matter whatever you choose, you still get to expand your phone memory slot.
The plus point you get when you buy this model is that you get 4G connectivity settings – the feature that was missing from other Xiaomi models. With the option of a removable battery, it is the major selling point of the device. Removable battery means you can use the phone before you get tired of using it. Now, those who are having a bad experience with sealed battery sets, this note is for you.
CAMERA AND MULTIMEDIA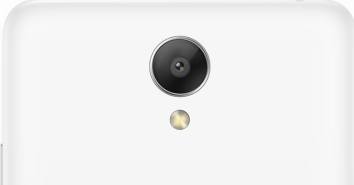 Xiaomi is a big hit among camera lovers. The rear camera is 13-megapixel camera and is having autofocus detection. The autofocus helps to catch a picture that is in motion. Additionally, you get HDR and panorama mode as well. Just like IOS you also have perfect filters, with which you can edit the image before editing.
With full HD resolution, you will surely experience a burst of colors and picture perfect. While you don't get such features in other brands in the market, you can have it all with this phone. The quality of the images doesn't degrade when you browse through your laptop. The front camera is 5 megapixels and is just amazing for perfect for selfies and video calling. The front camera can even record videos at 720 resolutions, impressively.
BATTERY AND CONNECTIVITY

The battery is 3060 Mah, more than enough for the 5.5 inches screen. Users have reported that they can use it satisfyingly for one full day with calling, video viewing, gaming and listen to music. The strength of the battery is quite impressive, and if you can balance it accordingly, you can even make it last for two days of usage.
Redmi doesn't have NFC but truly speaking this feature is hardly used. Redmi has the upgraded version of v4.0 Bluetooth that makes any transfer faster than usual phones. Both of the SIM slots support 4g network. There is nothing you are missing out on Redmi Note 2. Therefore, if you are looking for a budget note, you cannot have a better option than this one.
PROS AND CONS
WHAT WE LIKED
Astonishing specs with such budgeted price
MIUI 7 works excellent with Android framework making it one of the best user interfaces
Brilliant camera, display and sound quality
Impressive battery life
WHAT CAN BE IMPROVED
Plastic body gives a less premium feeling
No fast charging