INTRODUCTION

China's Xiaomi has become a famous company in terms of its various smartphones. The Redmi line has especially been popular for offering a classy and refined look. The Xiaomi Redmi Note Prime is one of the newest phones in this line.
The Redmi Note Prime is an evolution over the Redmi 2 and Redmi 2 Prime. It released in late December as a phone designed for those looking for phones with plenty of support for different networks. The phone is especially ideal for those who want to use several programs at a time or high-end 3D programs. The powerful processor on this phone especially makes for an attractive choice that all phone users could benefit from.
DESIGN AND DISPLAY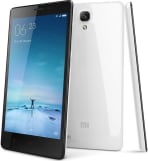 The phone offers a solid metal body with a sturdy grip. The edges are curved well to where it will keep a strong grip going. It, in turn, allows the phone to be easier for all to handle.
This phone offers a 5.5-inch display. This HD IPS display provides a 720x1280 resolution and uses an LCD capacitive touchscreen that can display up to sixteen million colors.
The GFF or Glass-Film-Film, design allows the pixels to get closer onto the glass. It makes it easier for colors to become more visible and vibrant. It also reduces the threat of glare from light sources as the colors will be brighter and stronger.
The IPS, or In-Plane Switching, the feature also makes it to where the colors will be consistent from many angles. In fact, the phone can be seen at a 178-degree angle if necessary. It, in turn, generates a better look.
PERFORMANCE AND CONFIGURATION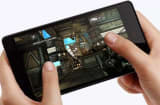 The phone operates with the Android KitKat 4.4.4 operating system and has 2 GB of RAM to work with multiple applications. It also uses 16 GB of internal memory with support for up to 32 GB thanks to a microSD card in its dedicated slot.
The phone offers 2G, 3G and 4G network connections. Both sim card slots can support all three of these connection options. Each card could program with particular network setting preferences.
The Qualcomm Snapdragon 410 chipset with Cortex A53 architecture operates with a 1.2GHz quad-core processor. It is faster than it used on prior Redmi models and allowed heavy applications to run quickly and effortlessly. It all works without the risk of lagging getting in the way.
It also uses the Adreno 306 GPU, a setup that runs DirectX and OpenCL among other gaming technologies. It allows the phone to play back a variety of videos and to support vibrant 3D games with no lag. It even works with the 64-bit capability to run programs faster and more effectively.
CAMERA AND MULTIMEDIA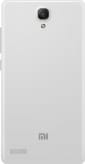 The phone works with a 13MP rear camera and a 5MP front camera. A f/2.2 wide angle lens is used to take in larger images and bigger angles. It also uses a focus feature that gets into the objects around the foreground. It will also create a blur effect for images in the background. A touch focus and face detection system also included. The rear camera can record 1080p images at 30fps. The secondary camera can also record videos but at a 720p resolution.
The Xiaomi Redmi Note Prime offers a media player that works with MP3, MP4, H.264, WAV and FLAC files. A photo and video editor also included among the apps. There's also a document viewer that is ideal for PDF viewing needs. A dedicated YouTube application is also on the phone and is very easy for a user to play back images.
BATTERY AND CONNECTIVITY

The battery on the Xiaomi Redmi Note Prime is one of the most popular features of the phone to see. It is a 3100mAh battery that can handle 14 hours of online use, 38 hours of talk time on a 3G network and up to 60 hours of music playback. The Snapdragon 410 processor also uses less energy than what most other options handle.
The phone does work with 4G signals on both of its sim cards. Wi-Fi signals could support on this phone. A hotspot feature could activate to create a quick and efficient signal if traditional online signals are not available. The two separate sim cards work together to find a variety of online signals. It Keeps the user from being at risk of being offline for too long or losing connection.
PROS AND CONS
This smartphone has an excellent design that makes it work well and is very efficient in terms of how it runs programs. However, there are a few issues that deserve to be seen just as well.
WHAT WE LIKED
It works with a battery that will last for an extended period of time.
The 4G connections that this phone can support are very fast and supported well by the quick processor and memory system.
The GPU works with technology similar to what is used in a gaming PC. This allows games to load up fast and to avoid lagging.
The display keeps the colors looking strong without creating any glare-related problems.
WHAT CAN BE IMPROVED
It does not work with any protective features on its glass screen like Gorilla Glass.
There are some heating issues that may come about as the phone works with more memory at a time.
The resolution is not as detailed as what can be found on larger tablets.
Although the battery lasts for a while, it takes a good period of time for it to charge up all the way.
People who are looking for a smartphone should see what the Xiaomi Redmi Note Prime has to offer. It will last for a long time and can easily run with a strong wireless connection. It won't take long for the phone to load up applications either. It can certainly be suitable for multimedia applications as well as for general use.